Share
The traditional wedding cake is white, but that doesn't mean you have to go with that color. There are lots of fabulous ideas that will help you choose the cake of your dreams, even if that means no white to be seen. Thinking you want something for your wedding that isn't white? Check out these delicious and unique creations. What flavor will your cake be?
---
1

Ombre Circles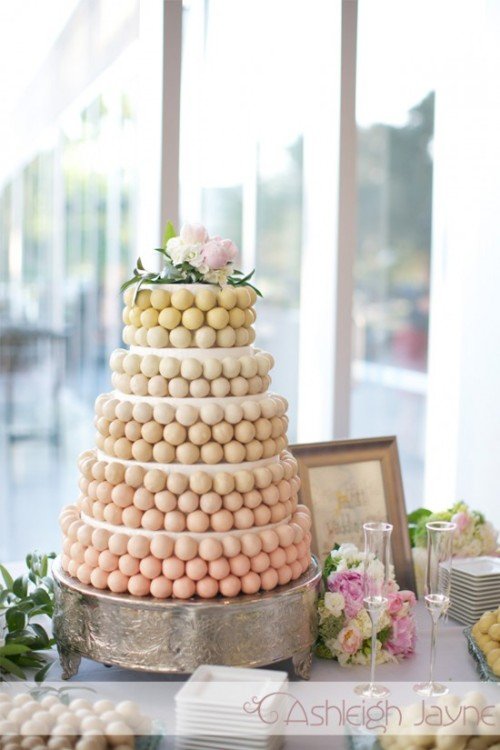 You can customize this cake with your own wedding colors.
---
2

Tiffany Blue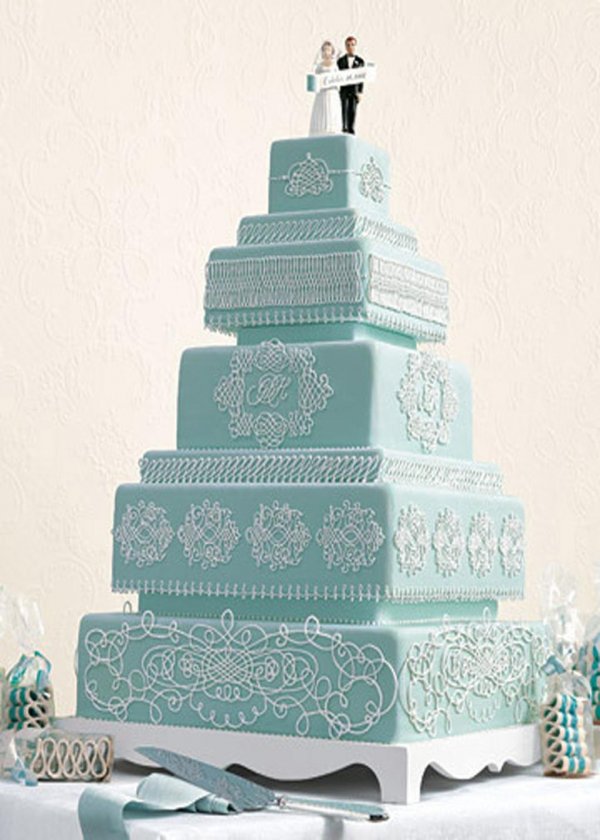 This color is super popular right now so it makes a great cake color.
---
3

Green for Flowers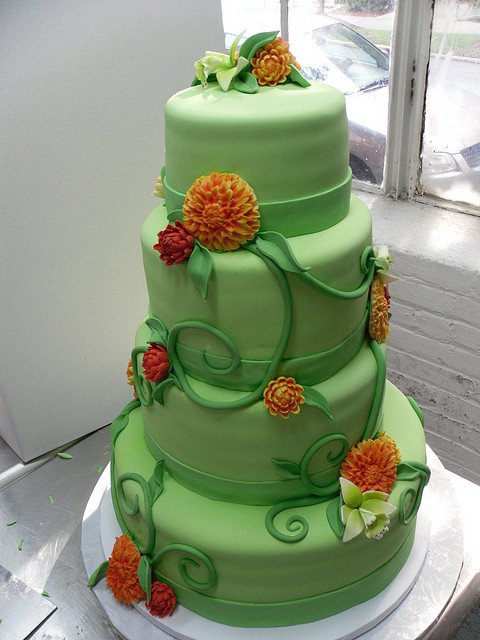 Ever seen a green cake? This one looks pretty great, don't you think?
---
4

Gold and Shiny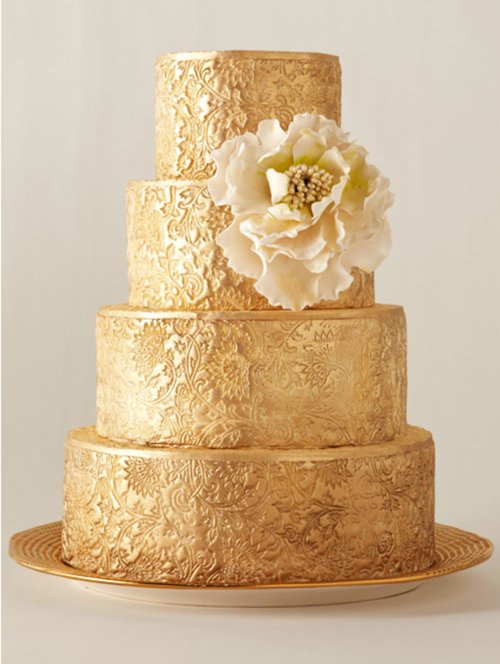 It just makes sense to have a gold wedding cake to match your new gold rings.
---
5

Pretty in Pink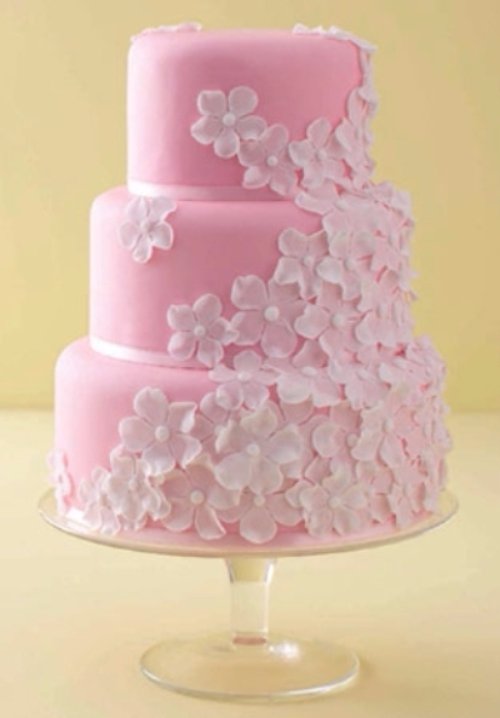 Nothing wrong with a pink wedding cake!
---
6

Gold and Turquoise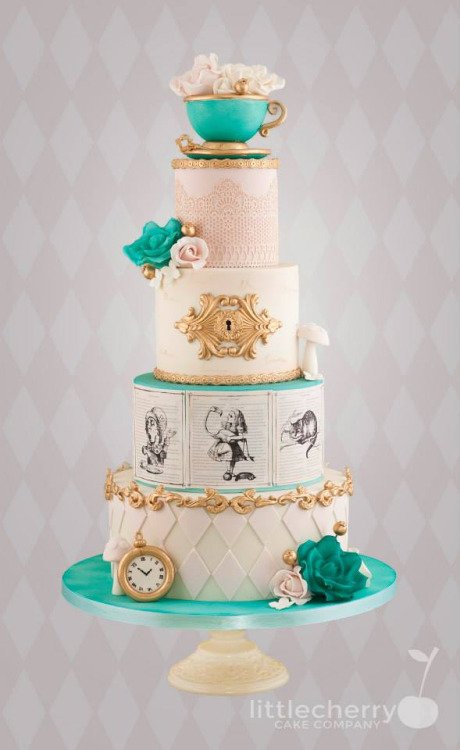 This is pretty fantastic, isn't it?
---
7

It's All in the Details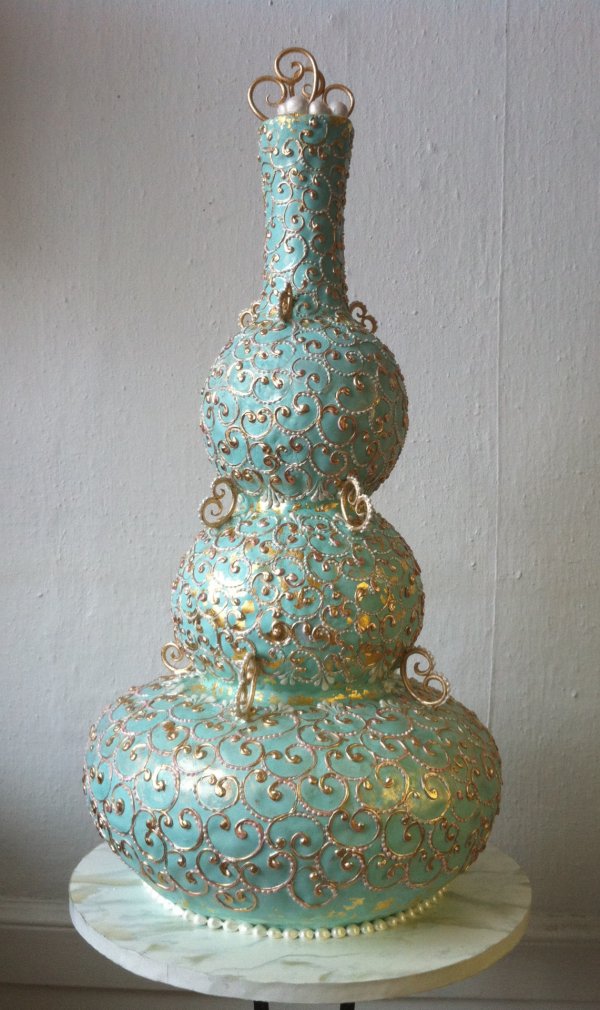 This would be a magical cake to complement your fairy tale wedding.
---
8

Pink Ombre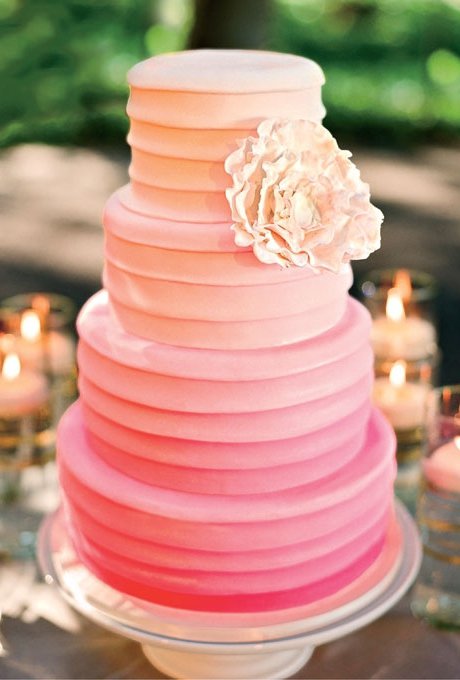 What a glorious cake this is! Do you love it?
---
9

Rainbow Cake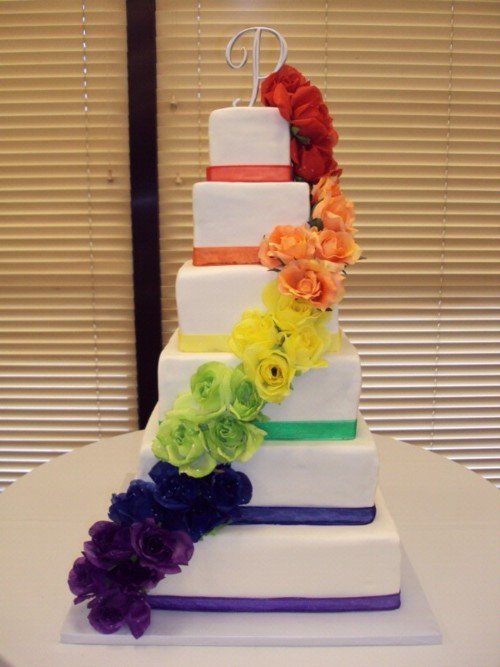 Sure, it's white in the background, but the rainbow flowers make it really stand out.
---
10

Venetian Design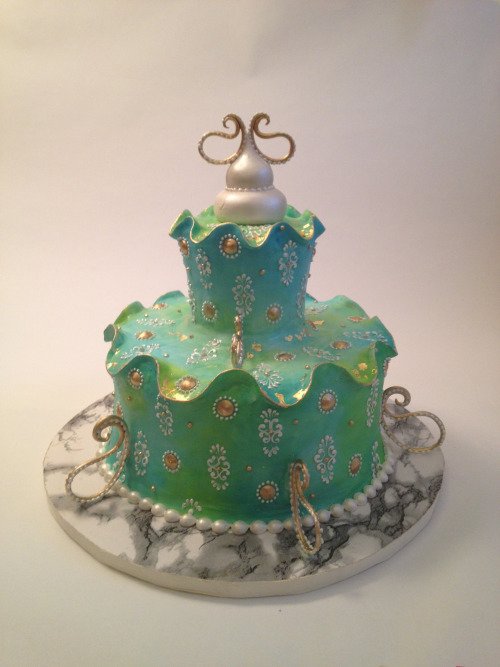 Rumor has it that this was the cake George Clooney had at his wedding.
---
11

Beautiful Purple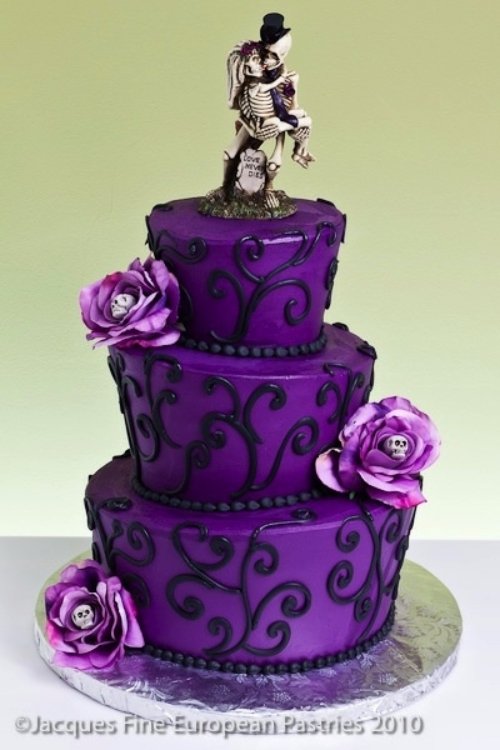 I bet you're dying to have a purple cake right now, aren't you?
---
12

Lovely Blue Color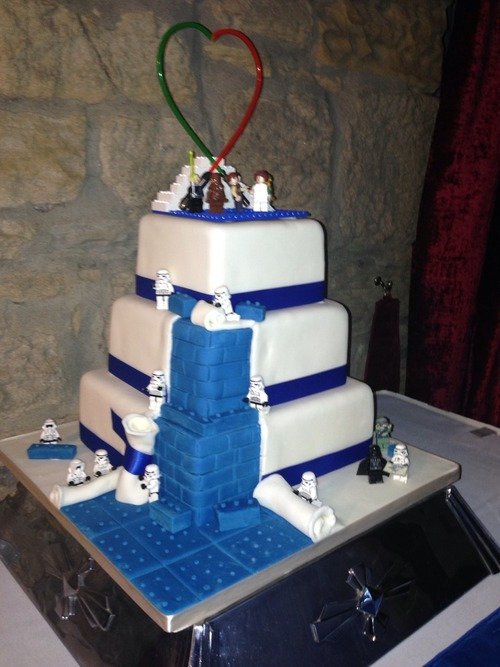 Not only is this totally unique, but it's a cool way to incorporate some color into a plain white cake.
---
13

Bright Summer Colors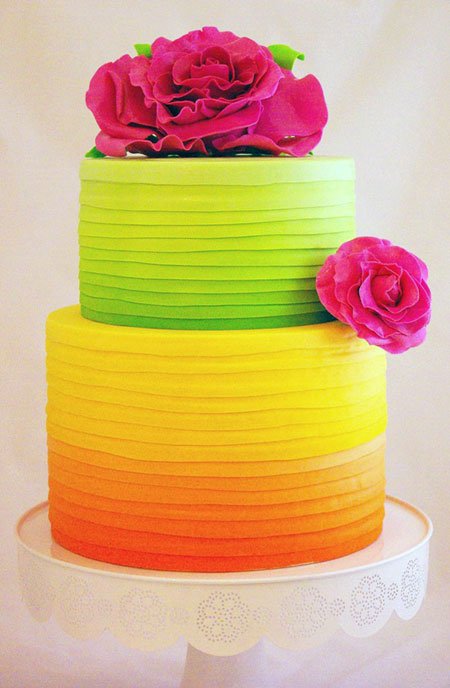 Nothing could be more perfect for a summer wedding than this cake.
---
14

Totally Romantic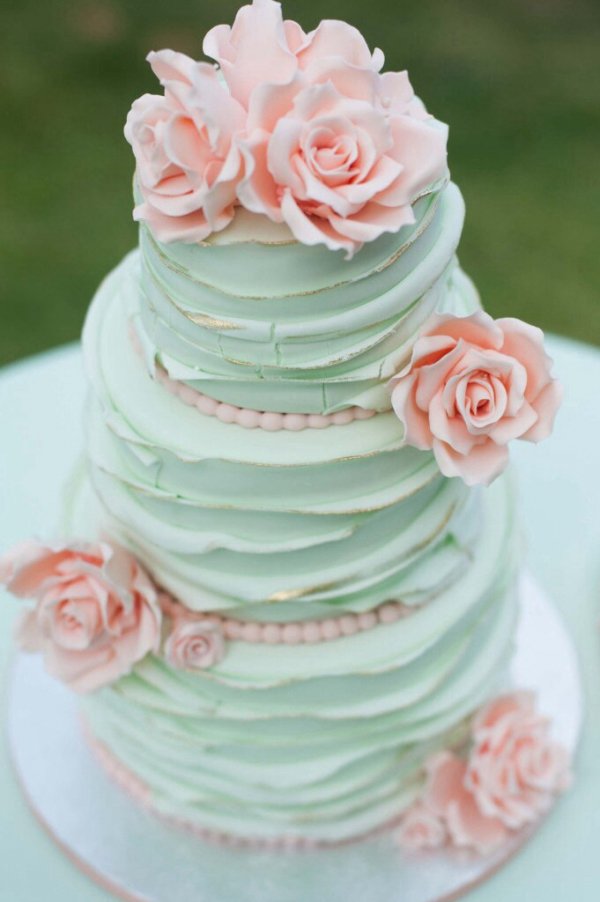 This colors and design of this wedding cake make it a really romantic choice.
---
15

Black, White and Gray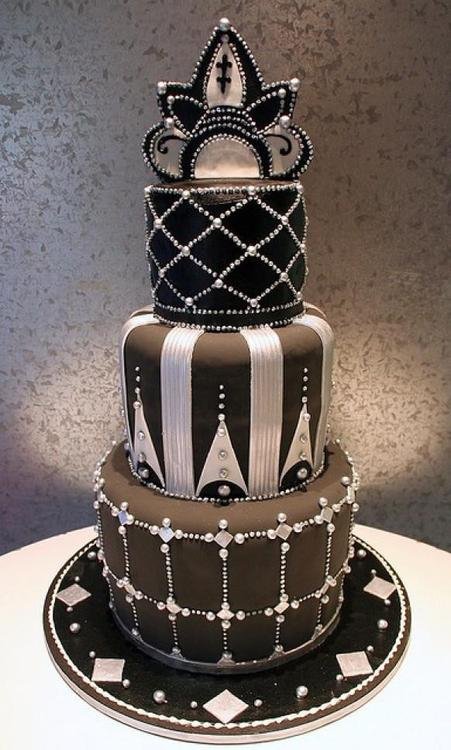 Would you ever have a cake that looks like this one?
---
16

Blue Floral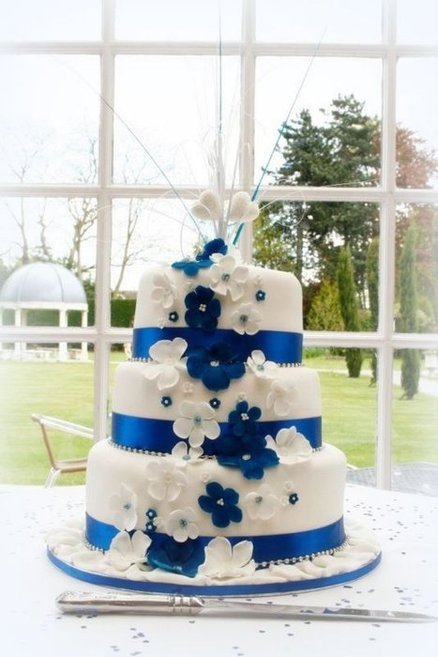 There's nothing not to love about a bright blue wedding cake.
---
17

Painted with Flowers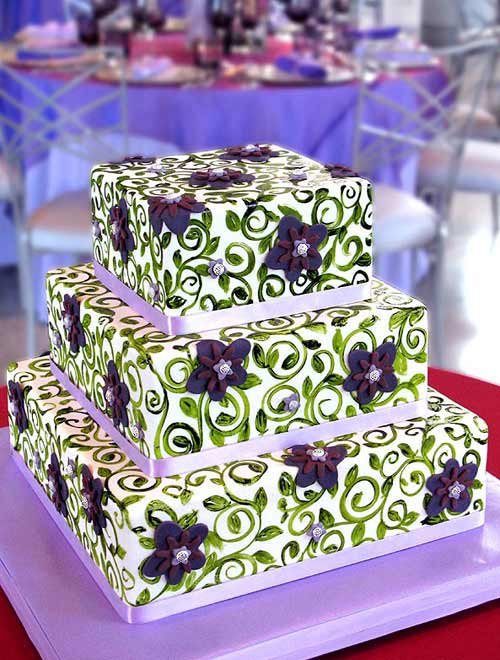 This totally intricate cake is stunning, isn't it?
---
18

Naked Wedding Cake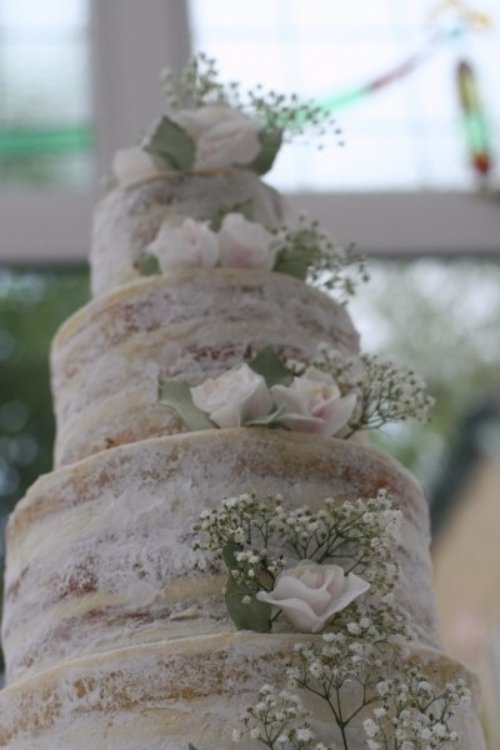 This is called a naked wedding cake and I think it's totally spectacular.
---
19

With a Touch of Yellow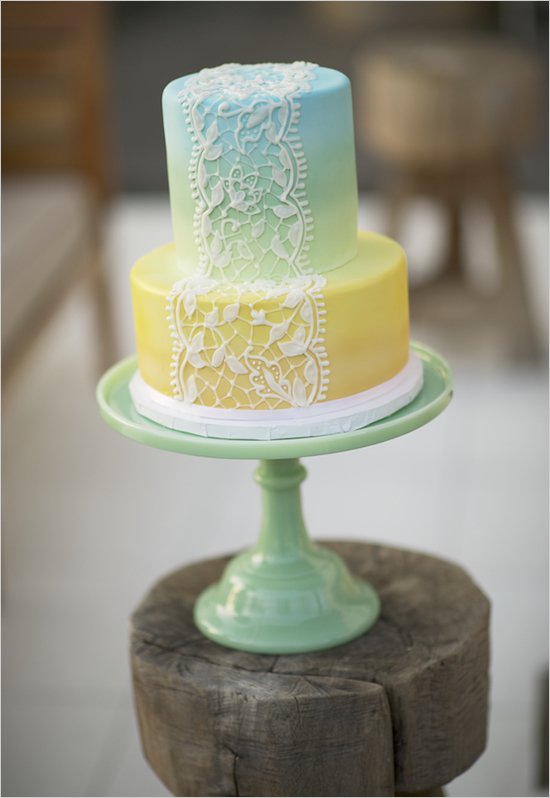 The yellow is totally unexpected, but really awesome at the same time.
---
20

Bright Red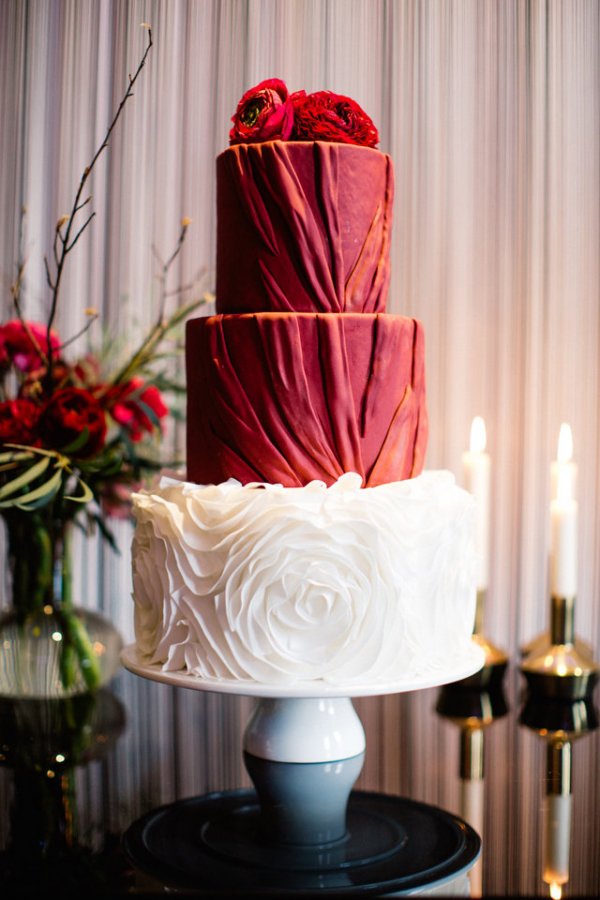 Red is always a fun color choice for a wedding.
---
21

Marsala Wedding Cake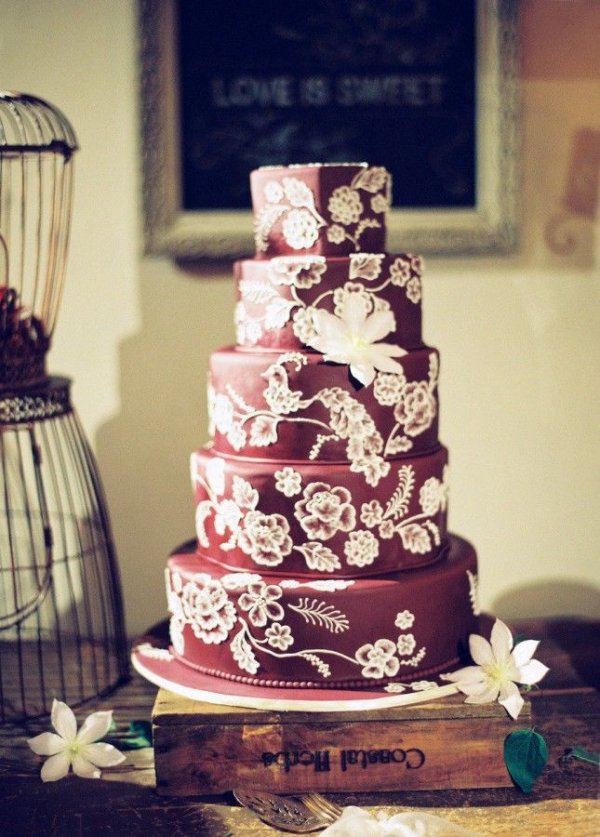 This deep wine color is trending in a big way right now. Can you see why?
Are you going with a wedding cake that isn't white? Which of these do you love best?
More