Are you looking for a decadent way to show your love on Valentine's Day without the excess calories? Then skip the large box of chocolates, chocolate cake or other refined pitfalls and say yes to a healthy treat. Then you will not have to exercise for countless hours to work off that indulgence. Choose the healthier guilt free option while still enjoying your treat. Then instead of wondering if you went wrong, become your own healthy chef and create Valentine's Day treats that will not break your diet. I promise you won't regret and you will beat the post V day bulge because of your efforts!
1

Deconstructed Apple Crisp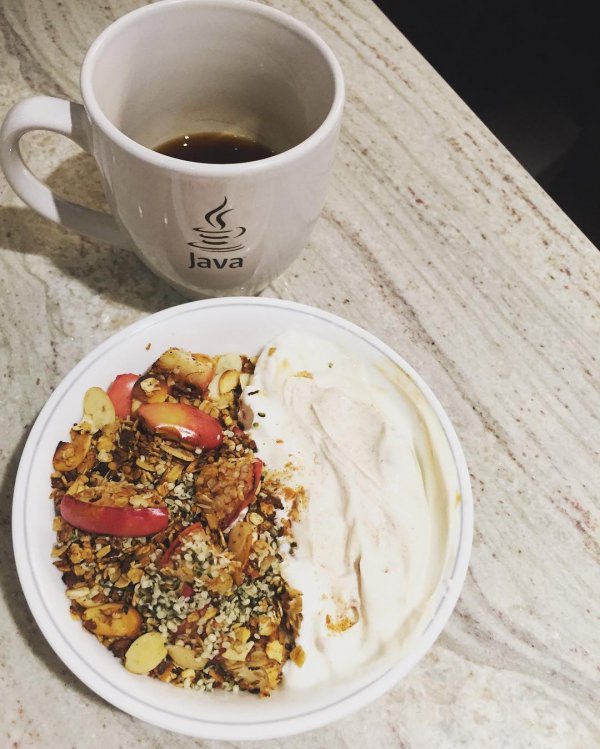 Save the excess calories on the over the top apple crisp and heat up some organic pure maple syrup, via stove top, dice up apples and steel cut oats and sprinkle across the pan. Heat up until you see a caramelized film and serve with a romantic smile. This treat will be sure to make you smile without breaking the bank with excess calories. In fact this is a weekly treat in my home where even my husband who is vegan absolutely loves. Try it yourself!
2

Avocado Chocolate Mouse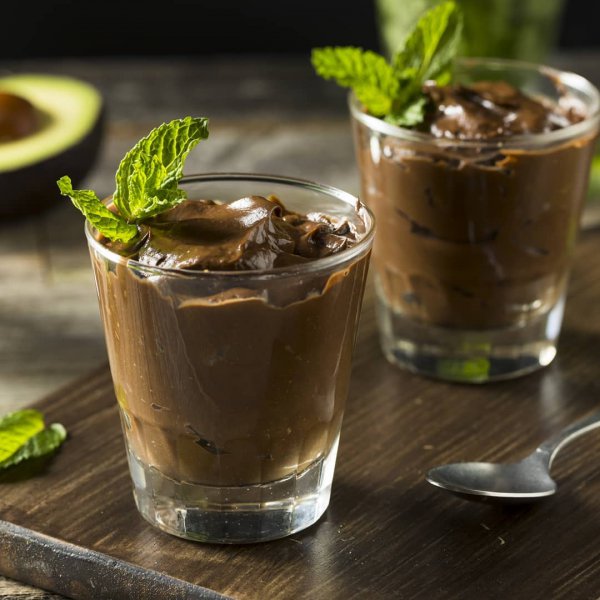 What to live life on the dark side and indulge the healthy way? Then try creating avocado chocolate mousse — quite possibly the quickest, simplest, tastiest chocolate mousse there is. The first time I tried this was at a Vegan restaurant and I could not believe the ingredients. To recreate this healthy indulgence, combine 1/4 cup raw cocoa powder, 1/4 cup coconut milk or almond milk, 2 tsp stevia (or other natural sweetener), 1 tsp natural vanilla extract, Optional extras: toasted sliced almonds, chia seeds, frozen mixed berries, almond butter, cocoa nibs, coconut oil. Purée the avocado until smooth. Mix together the cocoa powder and milk until combined and add to the avocado. Stir in the stevia, vanilla extract, and any extra ingredients (toasted almonds add a lovely crunch, and frozen berries give the mousse a great fruity twang!) and mix well. Transfer the mousse to individual bowls and store in the fridge until ready to eat.
3

Caramelized Banana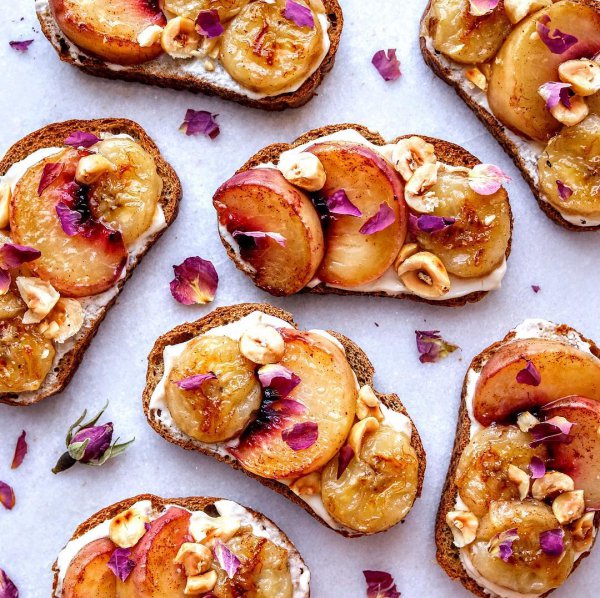 Slice up 3-4 bananas, heat up a wrought iron pan and lightly coat with Vegan butter, now lay sliced bananas in pan and cook on low heat. After two minutes, flip, and then sprinkle with all natural ground cinnamon and then mix 3 teaspoons of organic maple syrup. Add a quarter cup of sliced almonds or walnuts. And enjoy this healthy Valentine treat with your sweetheart this year. You will get power packed potassium, omega 3 walnuts and you are sure to enjoy this healthy and tasty treat!
4

Chocolate Covered Strawberries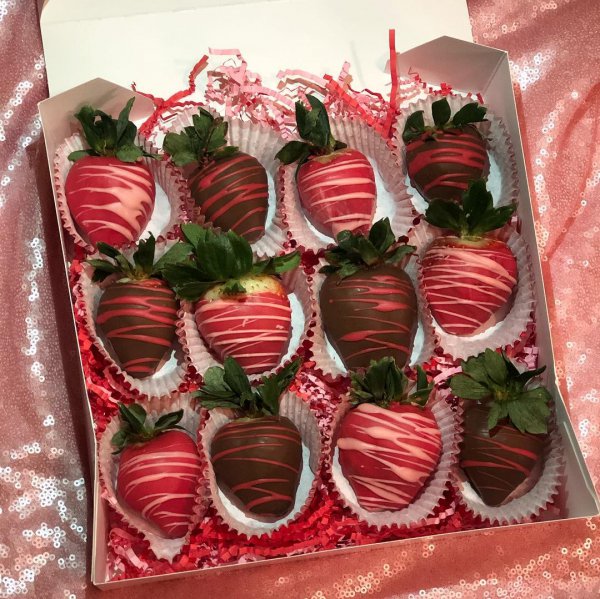 Nothing says romance like chocolate covered strawberries. This is simple, easy to make and tastes great. To better the health of this treat, melt extra dark chocolate and then dip your strawberries in. Pop in the freezer and enjoy in 30 minutes. This is antioxidant overload and you will enjoy every bite with your companion. If you really want to bond, create this treat together!
5

Chocolate Fondue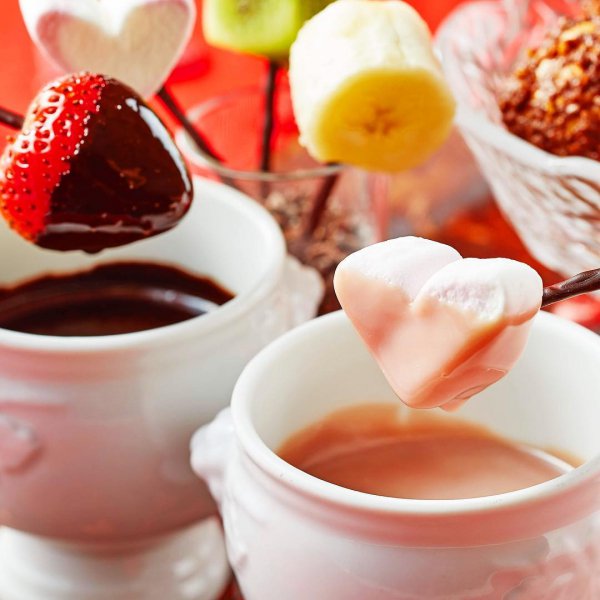 If you are crunched for time but still hoping for a tasty chocolate fix then satisfy your Valentine's Day sweet tooth with this amazingly easy, two-ingredient fondue recipe. Simply combine dark chocolate and coconut milk and use it as a dipping sauce for whatever fruit you desire—a healthy, seemingly fancy recipe that requires minimal effort on your part. Then slice up fruit and feed your sweetie with a smile.
6

Berry Smoothie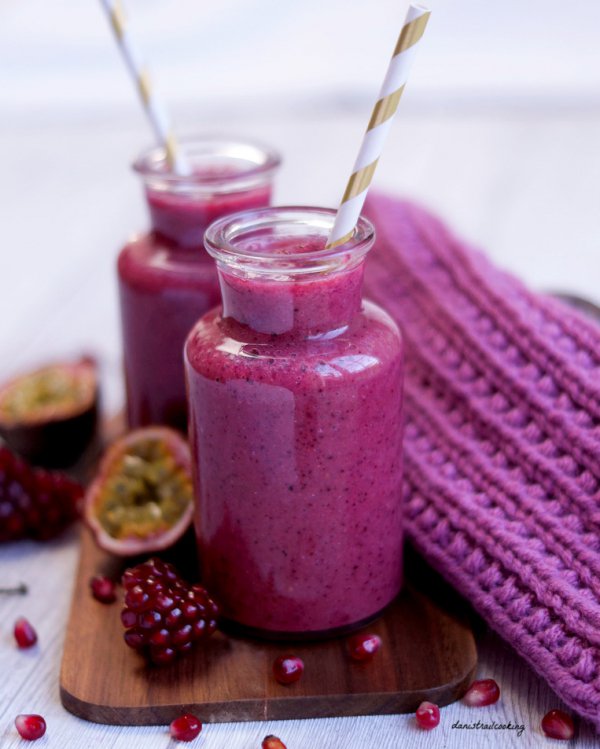 Save yourself and your waistline and skip the box of chocolates for a healthy pink smoothie. Combine blueberries, raspberries, Greek yogurt and a splash of almond milk; then blend. Enjoy with your sweetie and you can better your health with antioxidants and avoid the processed sugary treats!
7

Heart Granola Bars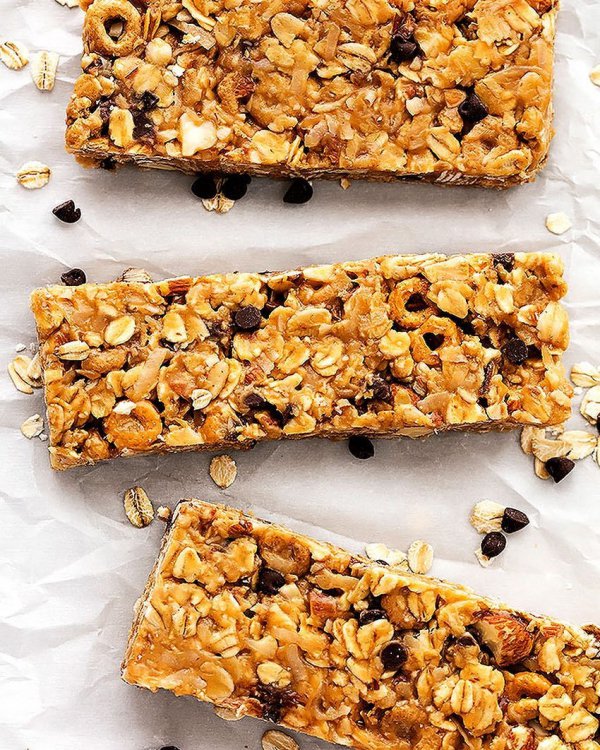 Combine rolled oats, honey, minced walnuts, shredded coconut, dairy- free, grain sweetened chocolate chips; mix up and freeze for 30 minutes; slice into squares or use a heart shaped cookie cutter to cut tout your expression of love and enjoy with your sweetheart this Valentine's Day! Healthy, tasty and just enough indulgence to make you smile without affecting your weight!
So get indulgent with your sweetheart this Valentine's day while maintaining your lean figure with these tasty healthy treats. And have a happy and healthy Valentine's Day!