Halloween Candy is something that I constantly seem to have around my house when the holiday is over. Do you find that you have that problem too? What do you do with all of that leftover Halloween candy? Well ladies, instead of just eating it all, I have 7 recipes to help you get rid of that Halloween candy and they taste delicious!
1

York Peppermint Patty Brownies

at realsimple.com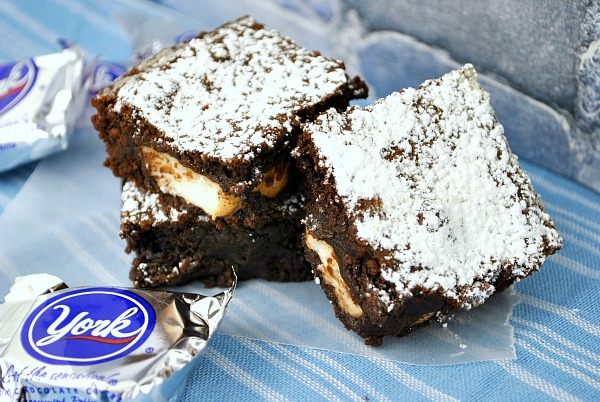 Halloween candy shouldn't just sit on top of the fridge and rot away until next year, what about making it into something delicious for your family or even for the office? If you find that you have an abundance of York Peppermint Patties, this is the recipe for you! Just take some brownie mix, plop a York in the middle, bake and you got an awesome brownie with a minty-fresh surprise in the middle!
2

Twix Cheesecake

at realsimple.com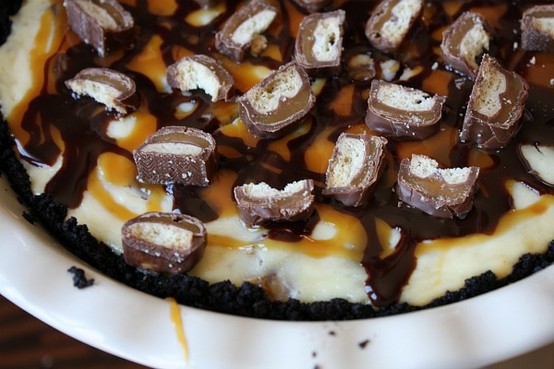 Twix is actually one of my favorite Halloween candy treats – so this cheesecake is totally one of my favs! Basically, you just make a typical cheesecake recipe, chop up Twix bars, place it into a chocolate graham cracker crusts and you got yourself an awesome Twix cheesecake! This will totally be a hit at home with the kids.
3

Skittles Meringues

at realsimple.com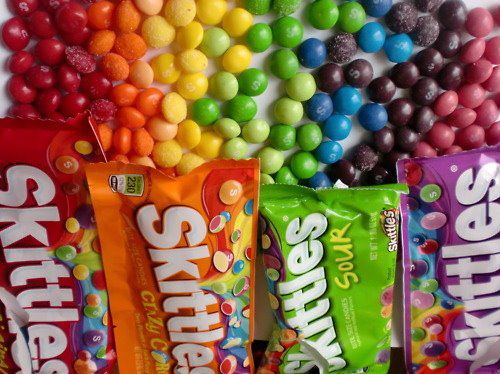 If you are a cookie girl but are looking for a way to incorporate some of that Halloween candy you have … why not make Skittles meringues? These cookies are so light, so fresh and with the addition of Skittles, it adds a fruity taste and texture that is really awesome. Try it! I promise you won't be disappointed!
4

Candy Corn & Pretzel Bark

at realsimple.com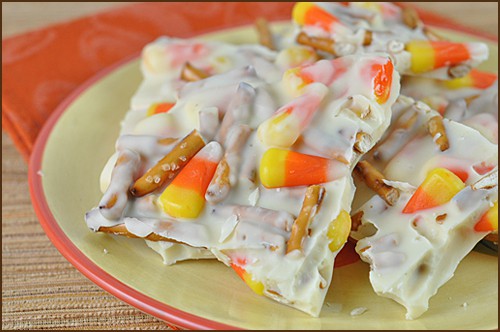 I actually hate candy corn. It was never something that I got into – but this candy corn/pretzel bark? It's delicious! It combines cranberries, white chocolate, pretzels and candy corn. It's a sweet treat that can be eaten anywhere!
5

Frozen Reese's Bananas

at realsimple.com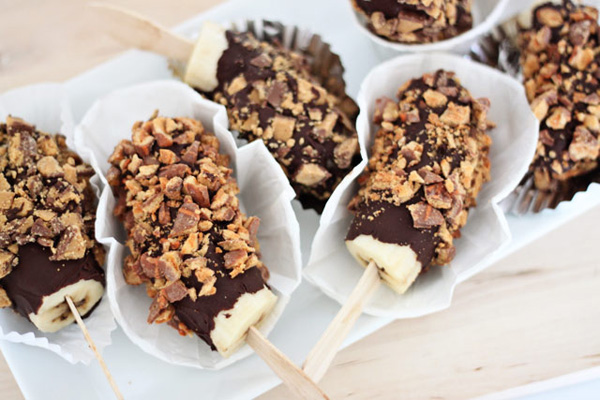 I totally love frozen bananas. They are the perfect dessert for any time of year – but did you know you can make your own? I actually frozen bananas dipped in chocolate with chopped up Reese's. This is a great way to get rid of your leftover candy and it tastes great!
6

Kit Kat Angel Food Cake

at realsimple.com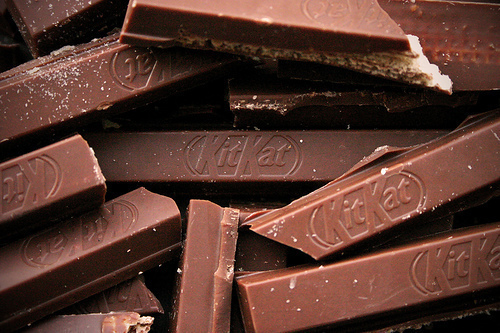 Next to Reese's, Kit Kat candy bars are my next favorite. I never imagined actually putting them inside of an angel food cake though. Angel food cake is so light and fluffy but adding in a Kit Kat flavored cream? Trust me, it's delicious!
7

SweeTarts Milk Shake

at realsimple.com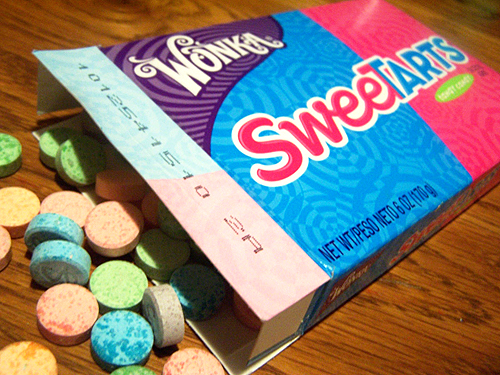 If you aren't the chocolate lover that I am – don't worry! The SweeTarts milk shake is sweet, tart and all around delicious! Just mix up some SweeTarts, strawberry ice cream and some milk until it's smooth – top with some more SweeTarts and you got an awesome tasting shake that has a little bite to it!
Halloween candy is so hard to get rid of sometimes, but I know that these recipes totally helped me rid my cabinets of all kinds of candy. Ladies, Halloween is right around the corner – what are you gonna do to help you get rid of some of that Halloween candy? Come on, share with me!
Top Image Source: weheartit.com