Share
We already covered Fourth of July party decor ideas and now it's time to move to the food! Here are red, white, and blue desserts that will surely make your party the best in the neighborhood. Happy cooking/baking/mixing!
---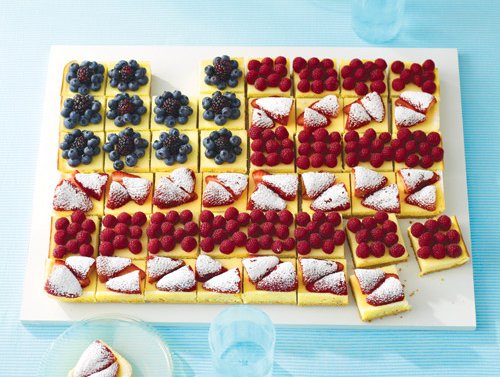 The first on our list of red, white, and blue desserts is from Martha Stewart. This is a great dessert to serve at a party because it comes in individual servings. Make sure that you arrange the squares like the American flag, okay?
---
What do you say to red velvet cupcakes topped with blue moon ice cream, marshmallow creme, and sprinkles? Do I hear a YES? I suggest you read the comments on this particular recipe, too, so that you will have other options on how to go about baking and serving these Fourth of July treats.
---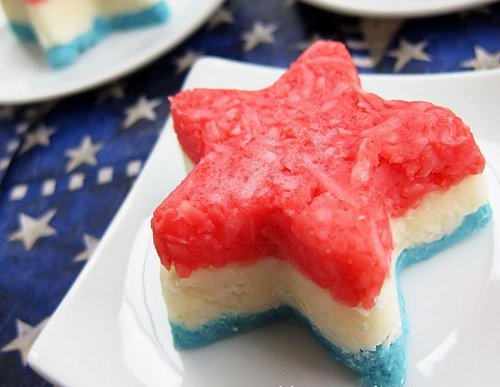 Oh, I love desserts made of coconut. Even if you don't, you will love making these because the finished products are just too darn pretty! These are red, white, and blue desserts that will definitely make your buffet table look more picture-perfect.
---
Of course you will need a flag cake at your Fourth of July party! This particular recipe is made of gelatin and needs to be cold at all times. If you are traveling to your party venue, you might want to choose one of the other red, white, and blue desserts we have featured here.
---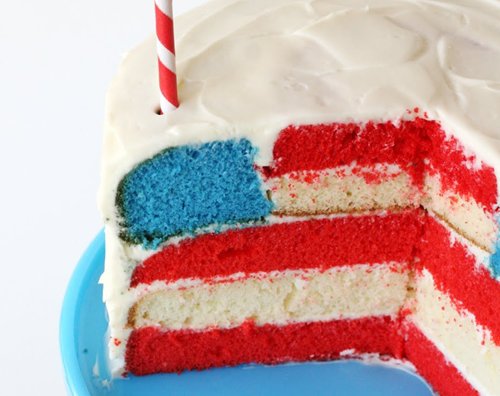 Now THIS particular recipe will give you a cake that will travel well. And photograph quite beautifully, too. That's right, your guests will blog about your party and this cake will feature prominently. They will take a million photos of the cake and then, of course, ask you for the recipe.
---
And we have here another flag cake. But this one is different because it's made with Snickers! And there is no baking involved. Hooray! You will need only vanilla pudding mix, frozen pound cakes, Snickers candy bars, whipped cream, strawberries, and blueberries. You then layer and assemble the fruits like the flag.
---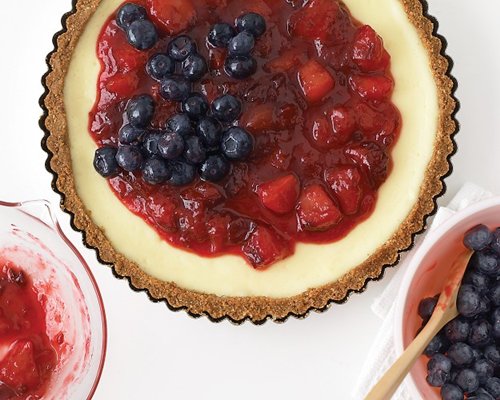 The combination of blueberry and soft cream cheese is pure heaven so this dessert will be a big star in your party. This is too complicated for me to make so I am begging for an invitation to your get-together.
---
The star cookies of this cobbler are just too cute for words. You can bake extra and wrap them for your guests to take home. You can even give them a copy of this recipe so that they can make their own. I bet they'd love that.
And there you have red, white, and blue desserts for your Fourth of July party. Aren't color coordinated food fun?
Don't forget, you can make these for other times of the year, too. As long as the fruits are in season or you are craving for something sweet, these can be your go-to recipes.
More