I love the red velvet ice cream with brownie chunks at Coldstone Creamery so very much that it inspired me to create red velvet desserts at home. Red velvet differs from other desserts because the flour is generally sifted and the batter is dyed red with food coloring. Whether you make your own red velvet desserts or buy them at the bakery, look for the following choices and you definitely won't be sorry.
1

Cupcakes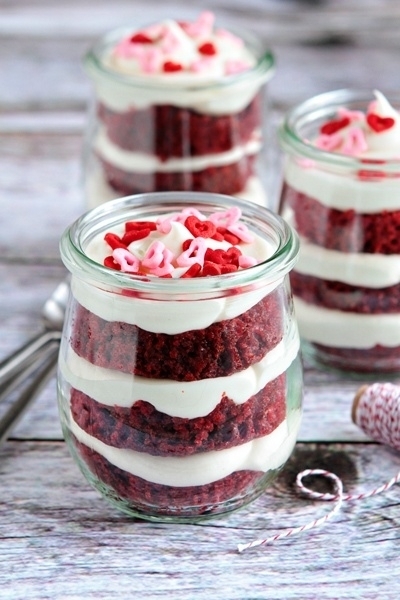 I know that cupcakes are basically the same thing as cake, only smaller. For some reason they just taste better to me. And nothing is better than a delicious batch of red velvet cupcakes. Make this one of your favorite red velvet desserts and you'll never forget it by using your favorite recipe. Sift the flour, dribble in some red food coloring and top your baked creations with a glob of cream cheese frosting. Yum!
2

Cheesecake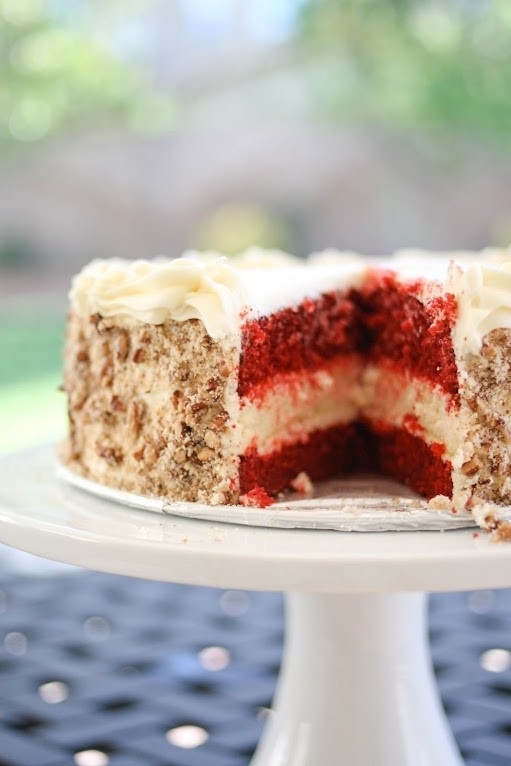 Cheesecake tops my list of favorite desserts, but red velvet cheesecake takes it to another level. Simply mix cream cheese into your favorite cake batter, boxed or homemade, and tint it with red food coloring. Gel versions work really well here. Bake the cheesecake as directed by the box or recipe and wait for a dessert you'll never forget. Impress everyone you know with this one.
3

Chocolate Cake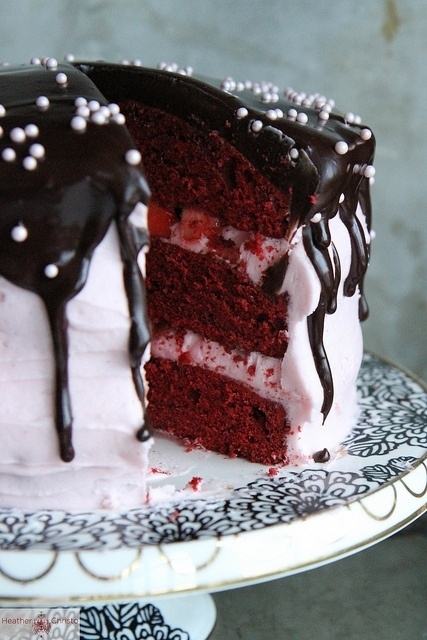 If you think red velvet cake is good, try it combined with chocolate cake. I promise you'll never go back! Simply sift your chocolate cake ingredients and add red food coloring. The redness won't be as bright since the cake batter is darker, but the taste more than makes up for it. Wow your friends and family by spreading the cake with white frosting. When you cut the cake it'll really pop against the dark color of the inside.
4

Truffles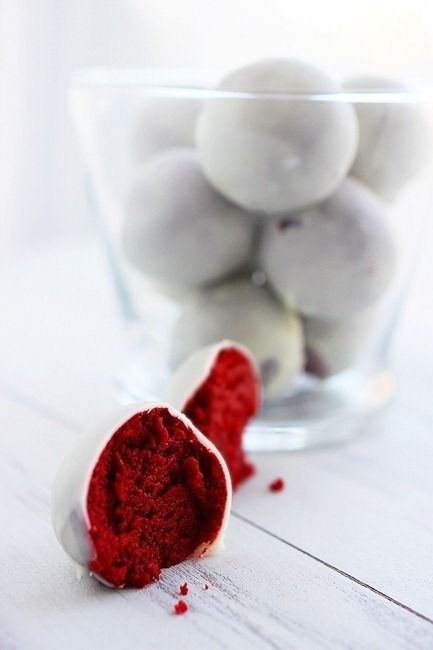 The word "truffles" just sounds decadent. Truffles are really easy to make, but they look like you slaved for hours. To make red velvet truffles, simply mix up a batch of your favorite boxed cake mix and dye it red. Chill the batter, then roll it into balls and bake. Once cooked, dip the truffles into melted white chocolate and chill again until set. Try not to eat them all before you can share. It's really hard!
5

Cookies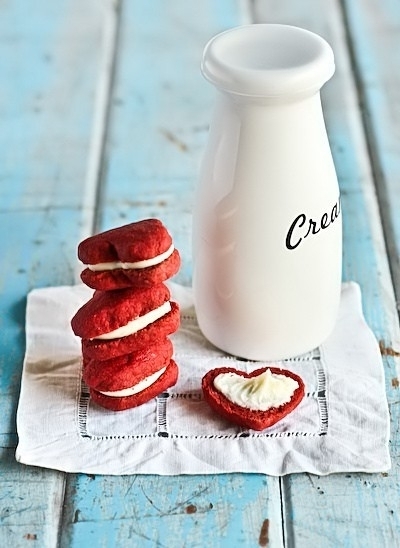 Next time you bake a batch of sugar or chocolate chip cookies, switch things up by making red velvet cookies. Tint the batter with red food coloring and sub out the chocolate chips for the white chocolate variety. Bake as usual, then spread cream cheese frosting on the bottom of one cookie and sandwich it with another. This is a delicious treat for parties and get togethers.
6

Brownies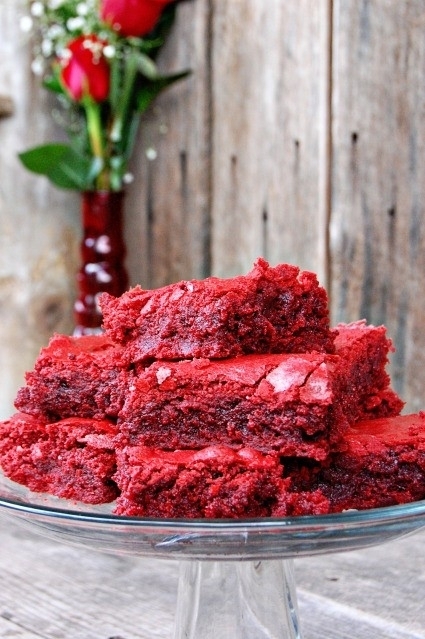 Much like chocolate cake, turning your brownies into red velvet creations is fun, easy and oh so tasty! Sift your dry ingredients, color the batter red and bake as usual. Slather the brownies with cream cheese frosting and jazz things up with some red sprinkles.
7

Cinnamon Rolls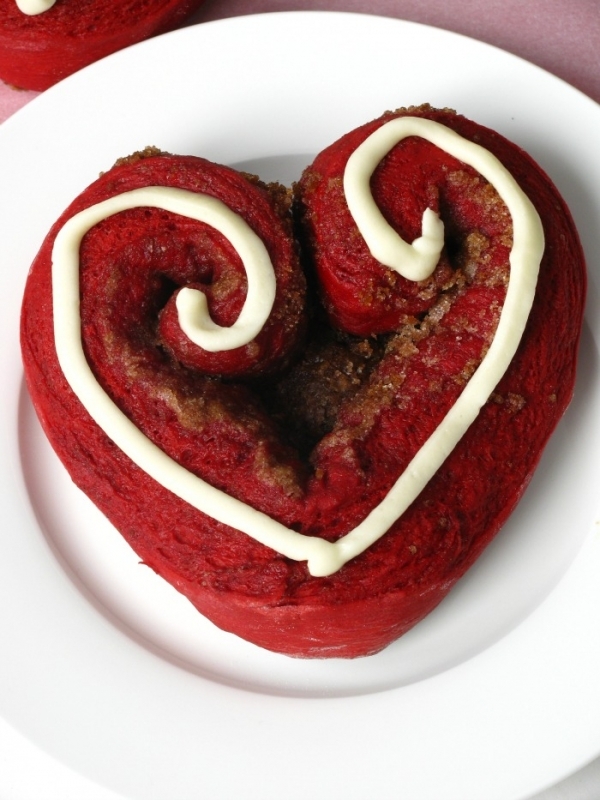 Nothing is better than a gooey cinnamon roll for breakfast. Maybe they're not healthy, but they're definitely one of my favorite indulgences. Go ahead and turn your batter red with food coloring, bake as usual and smother the rolls with your favorite frosting. Eat the cinnamon rolls with a hot cup of coffee or mug of hot chocolate.
Do you love red velvet desserts? Which one of these sinful creations do you want right now? It's a hard choice, isn't it?