Share
Hot chocolate recipes are the perfect answer when it comes to staying warm when the temperature outside dips. This toasty warm beverage is super easy to make and you can mix and match flavors to create yummy new combinations every day. Try out these hot chocolate recipes than add yours to the list.
---
1

Easy Mexican Hot Chocolate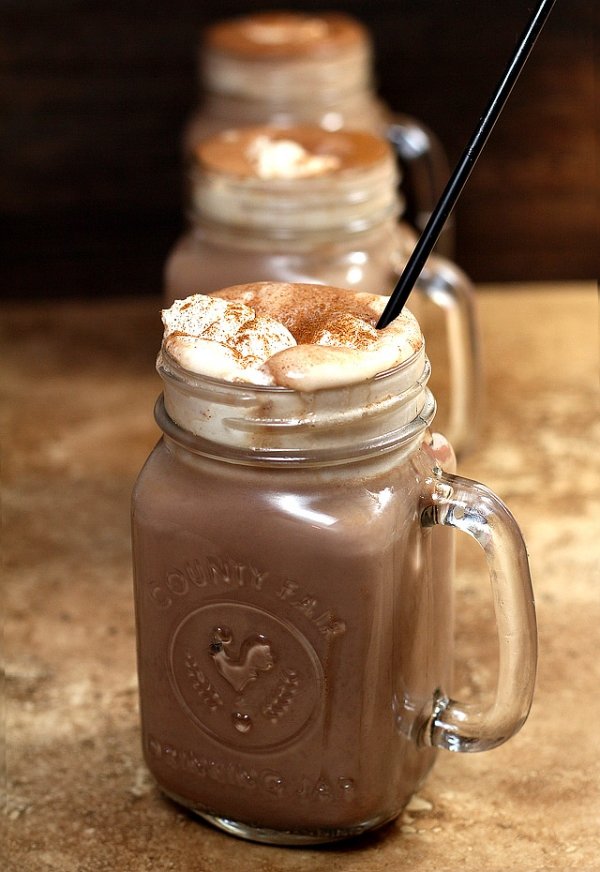 A bit of spice always tastes great with the flavor of chocolate. This version of cocoa proves it by combining the bite of chili powder with the sweetness of chocolate. You're going to love it. It's definitely one of my favorite hot chocolate recipes.
Ingredients:
3 tablespoons instant hot chocolate mix
1 tablespoon chocolate syrup
½ teaspoon ground cinnamon
1 pinch chili powder
¼ cup milk
¾ cup boiling water
Directions:
Mix the chocolate mix, chocolate syrup, cinnamon and chili powder in a mug and add the milk and water. Stir well and serve.
All Recipes: allrecipes.com
---
2

Perfect Chocolate Hot Chocolate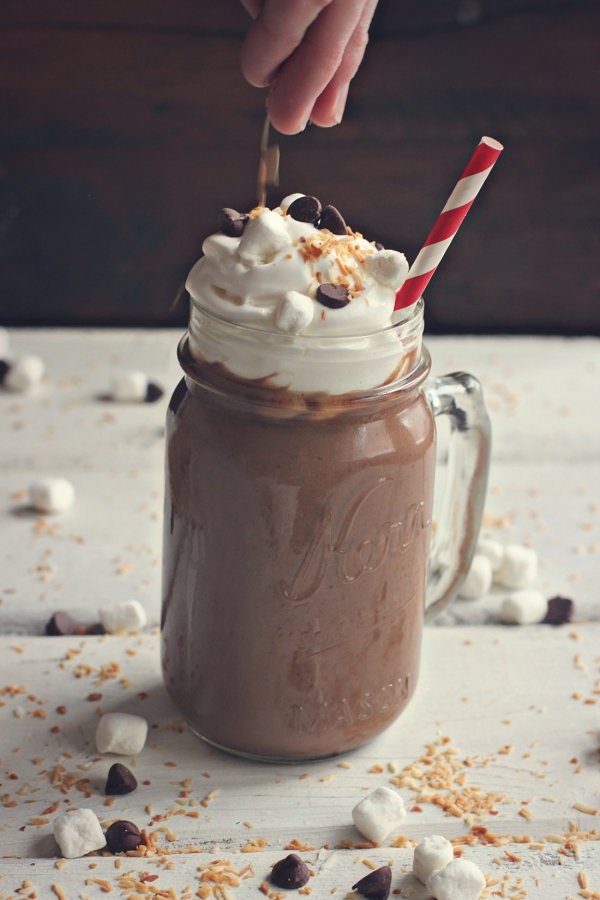 Um, it's perfectly chocolate, so what's not to love? This version of hot cocoa is one that'll satisfy any craving for something sweet. Whip it up on a cold night and settle in for a cozy treat.
Ingredients:
¾ teaspoon vanilla extract
4 cups milk
1/3 cup hot water
Dash salt
¼ cup cocoa
½ cup sugar
Mini marshmallows, for garnish, optional
Directions:
Place the sugar, salt and cocoa in a saucepan and add the water. Stir to combine and warm over medium heat, stirring constantly until the water boils. Boil while stirring for 2 minutes. Add the milk and heat to serving temperature, but do not boil. Remove the cocoa from the heat and add the vanilla and whisk. Pour into 4 mugs and garnish with mini marshmallows.
Hershey's: hersheys.com
---
3

Peppermint Hot Chocolate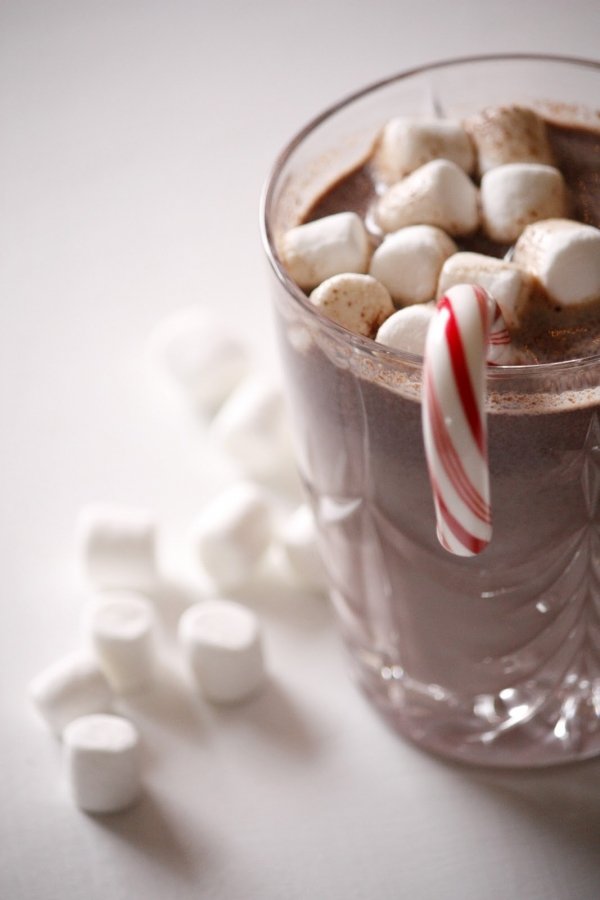 This one is perfect for any cold day, but don't be afraid to have anytime a mint craving strikes. This version of cocoa is super easy to make, but the taste is so yummy that it'll taste like you slaved for hours.
Ingredients:
4 cups milk
4 tablespoons Dutch process cocoa, mixed to a paste with a ¼ cup milk
4 tablespoons granulated sugar
2 ounces peppermint schnapps
1 pint heavy cream, whipped
Grated bittersweet chocolate, for garnish
4 candy canes
Directions:
Heat the milk over low heat in a saucepan. Add the cocoa paste and sugar until the sugar dissolves. Do not boil the mixture. Turn off the heat and add the schnapps. Divide the cocoa between four mugs, top with whipped cream and garnish with chocolate and candy canes.
Food Network: foodnetwork.com!
---
4

Nutty Hot Chocolate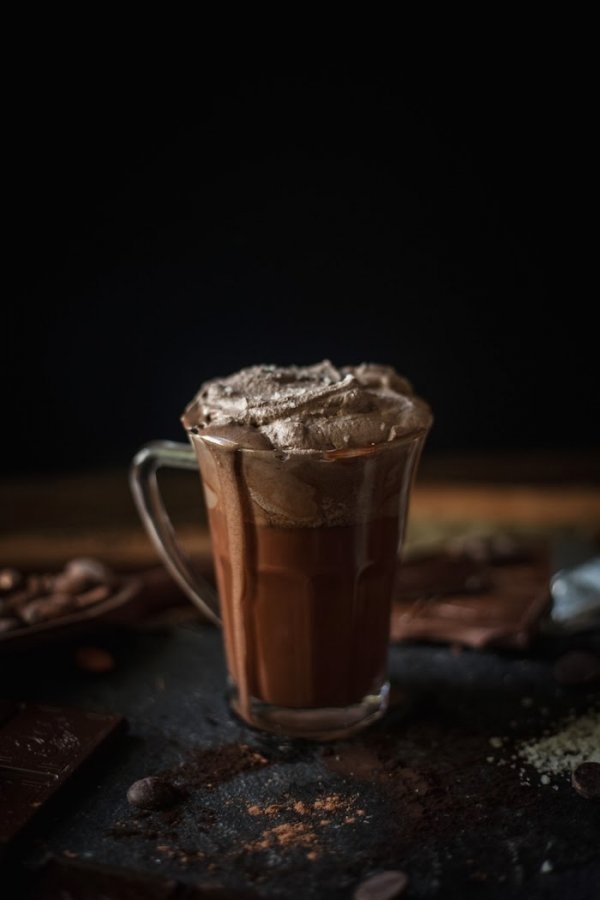 Ingredients:
1 cup sugar
2/3 cup baking cocoa
¼ teaspoon salt
8 cups 2% milk
2/3 cup water
2 teaspoons vanilla extract
½ teaspoon almond extract
Miniature marshmallows, optional
Directions:
Combine the sugar, cocoa and salt in a large saucepan. Add the milk and water and cook, stirring, over medium heat until hot. Turn off the heat and add the extracts. Serve with marshmallows for garnish.
Taste of Home: tasteofhome.com
---
5

Peanut Butter Cup Hot Chocolate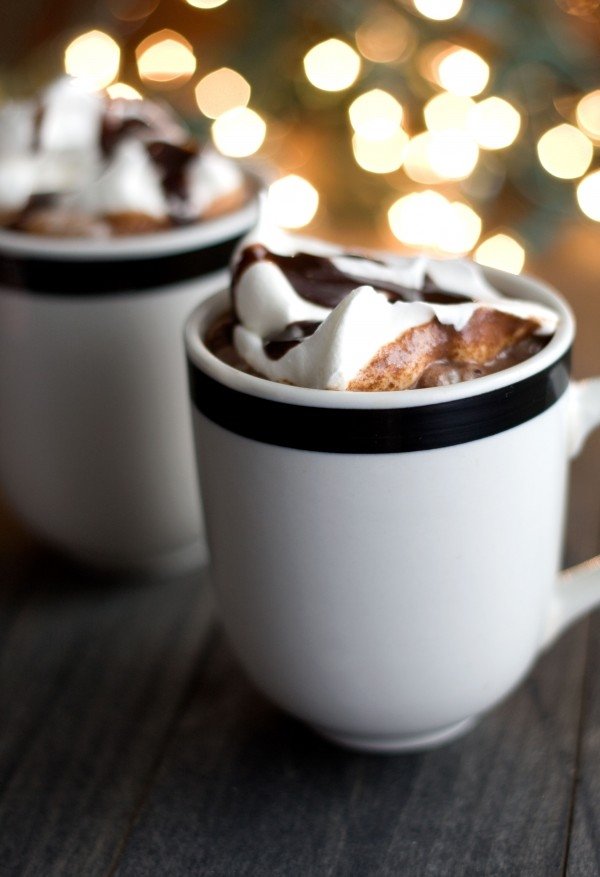 There's just something about the combination of chocolate and peanut butter that tastes so good! That's why this version of cocoa tops my list of favorites.
Ingredients:
1 ounce instant hot chocolate mix
2 teaspoons creamy peanut butter
Directions:
Prepare the hot chocolate according to package directions. Stir in the peanut butter and serve.
All Recipes: allrecipes.com
---
6

White Hot Chocolate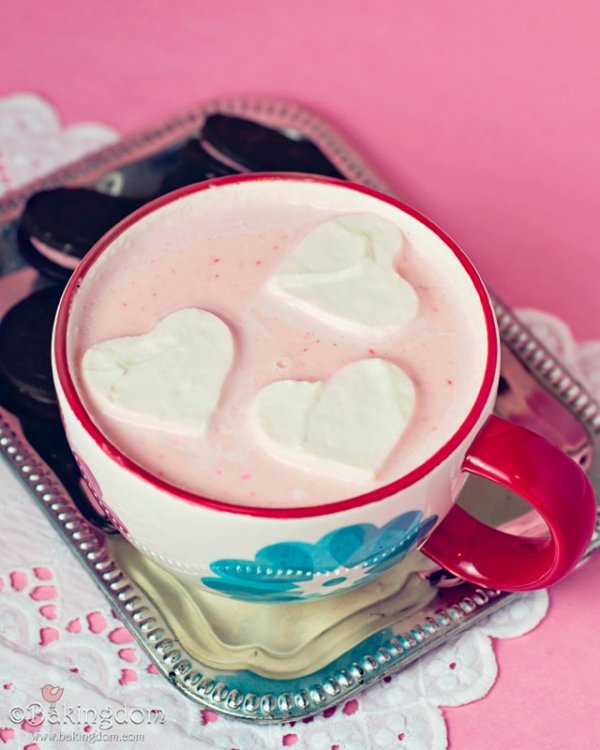 White chocolate really does taste different from milk chocolate, so this version of cocoa is bit unique and you're going to love it.
Ingredients:
1 cup white chocolate chips
1 cup heavy cream
4 cups half-and-half
1 ½ teaspoons vanilla extract
Whipped cream
Baker's unsweetened chocolate
Directions:
Heat the white chocolate chips and heavy cream in a saucepan over medium heat. Stir without stopping until the chocolate is melted. Add the half-and-half and the vanilla and stir occasionally until the cocoa is hot. Divide into mugs and garnish with whipped cream. Grate the chocolate over the top and serve.
Food.com: food.com
---
7

Spiced Hot Chocolate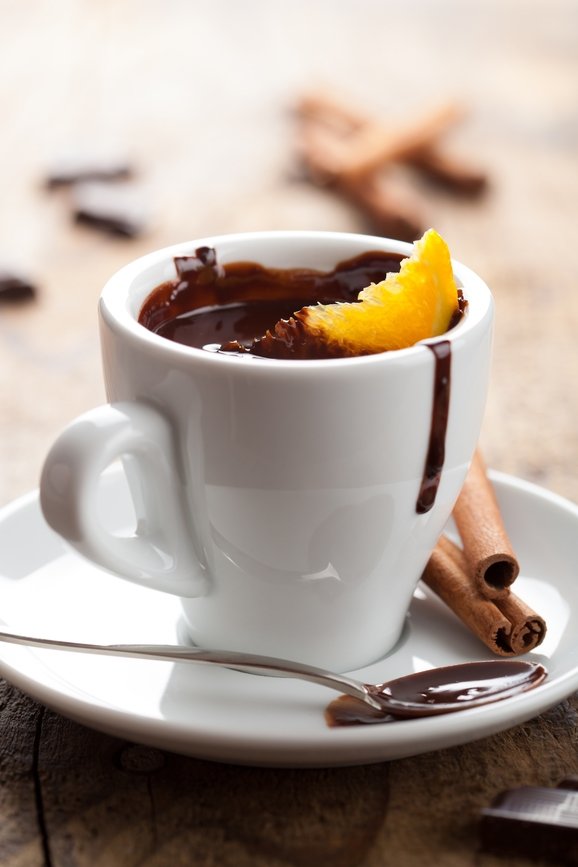 This is the perfect hot chocolate recipe if you love intense flavors and want something that's different from any other out there.
Ingredients:
6 cups skim milk
3 tablespoons unsweetened cocoa powder
3 tablespoons white sugar
1 teaspoon vanilla extract
1 teaspoon cinnamon
½ teaspoon chili powder
¼ teaspoon ground nutmeg
¼ teaspoon ground cloves
Directions:
Put the milk in a medium saucepan and heat over medium-low heat until lukewarm. Stir in the cocoa powder and sugar until dissolved. Add the vanilla, cinnamon, chili powder, nutmeg and cloves and heat for an additional 5 minutes, stirring occasionally.
All Recipes: allrecipes.com
Do you love hot chocolate? I could drink a cup each and every day, if I wasn't trying to watch my sugar intake. What's your favorite way to make it?
More