Share
Don't you just love cupcakes? And, wouldn't you love to know the best places for cupcakes? Cupcakes have been one of the most recent food phenomena. What used to be dinky little baked tidbits with some fancy frosting, have exploded into a dessert treat, where incredibly innovative flavor combinations are delivered as little works of art. From the day Candace Nelson opened what is considered the world's first dedicated cupcake bakery (Sprinkles in Beverley Hills, 2005), which remains one of the best places for cupcakes, we have clamored for these delectable treats. Although Sprinkles is accredited with the blossoming of great places for cupcakes, there were bakeries across America already serving up spongy delights. So, at great pains of stuffing myself silly, I have found 8 Great Places to Sink Your Teeth into Cupcakes:
---
1

Magnolia Bakery, NYC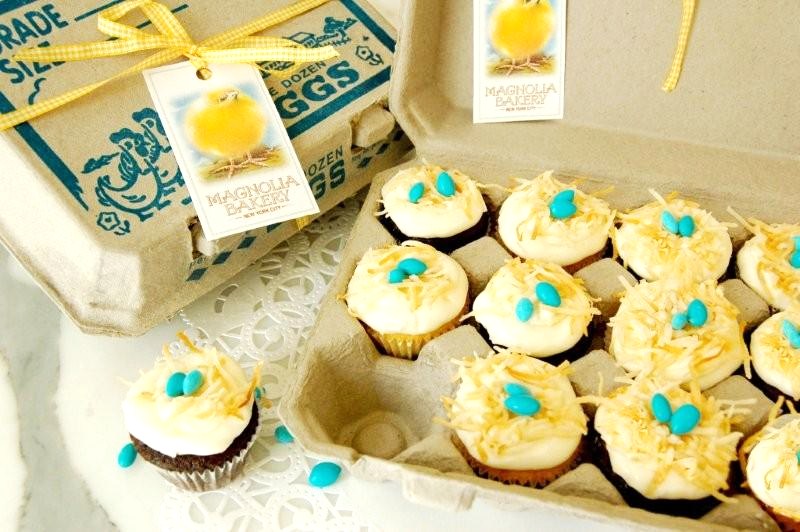 Probably more famous than Sprinkles thanks to an episode of Sex and The City, Magnolia has been serving up their baked treats since 1996. The original store opened on Bleecker Street in Greenwich Village and is still one of the best places for cupcakes in NYC. They are now in 5 locations in New York and have also sprung up in Los Angeles, Chicago and even Dubai. Whilst Carrie Bradshaw liked the pink cake, it is the hummingbird cake that draws the crowds, a delicious pineapple, banana and pecan cake with frosting and toasted pecans.
---
2

Georgetown Cupcakes, Washington DC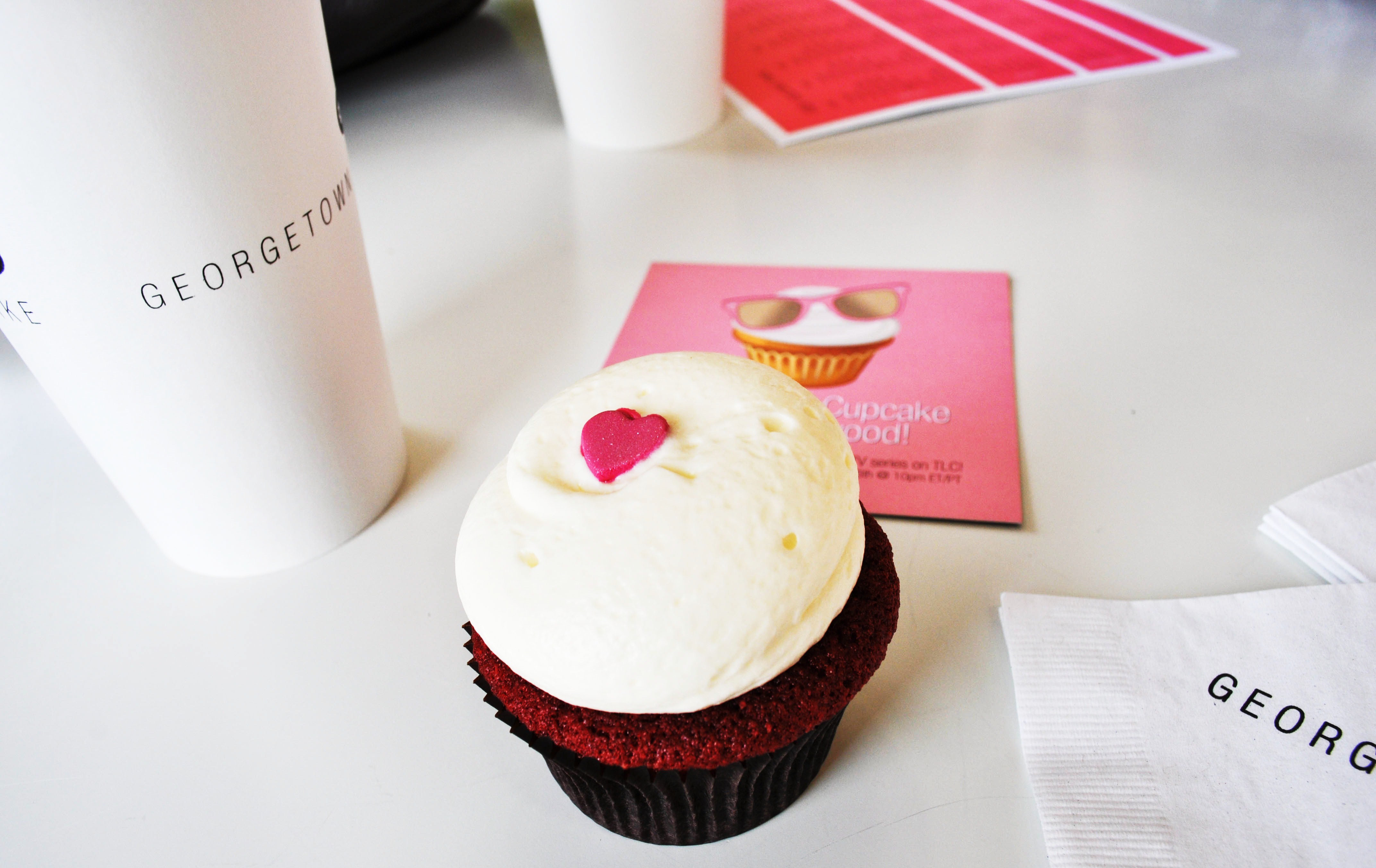 Despite stiff competition, Georgetown Cupcakes remains the top place for cupcakes in the capital. Thanks to Food Network's DC Cupcakes (and their yummy creations), the sisters have a bakery where the queues can mean a wait of up to an hour. Their cupcake to die for is the Bananas Foster; a caramel and caramelized banana sponge infused with rum, topped with caramel buttercream, caramel drizzle and a fondant flower.
---
3

Molly's Cupcakes, Chicago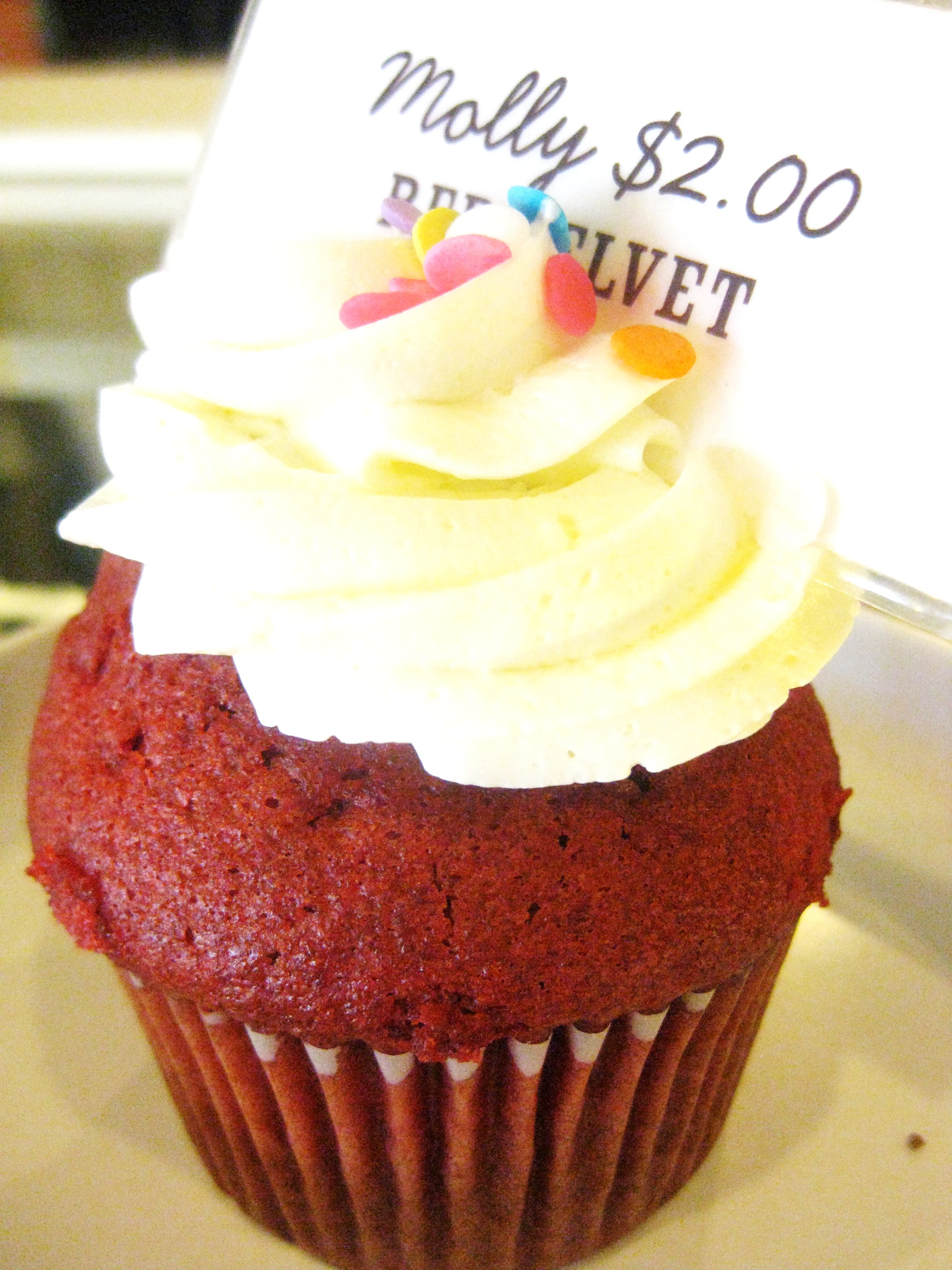 Molly's is a Lincoln neighborhood cupcakery with a mission. Inspired by a third grade teacher who used to present the founder's class with a cupcake on their birthday, today, a portion of the profits from Molly's is donated to local schools. Whilst their red velvet cupcake was voted by Chicago Magazine as the best cake in the city, people who like something a bit unexpected in their cupcakes should try the Ron Bennington – a yummy concoction of chocolate cake with a peanut butter and butterscotch filling, chocolate ganache frosting and sprinkled with crushed butterscotch.
---
4

Cupcake, Charleston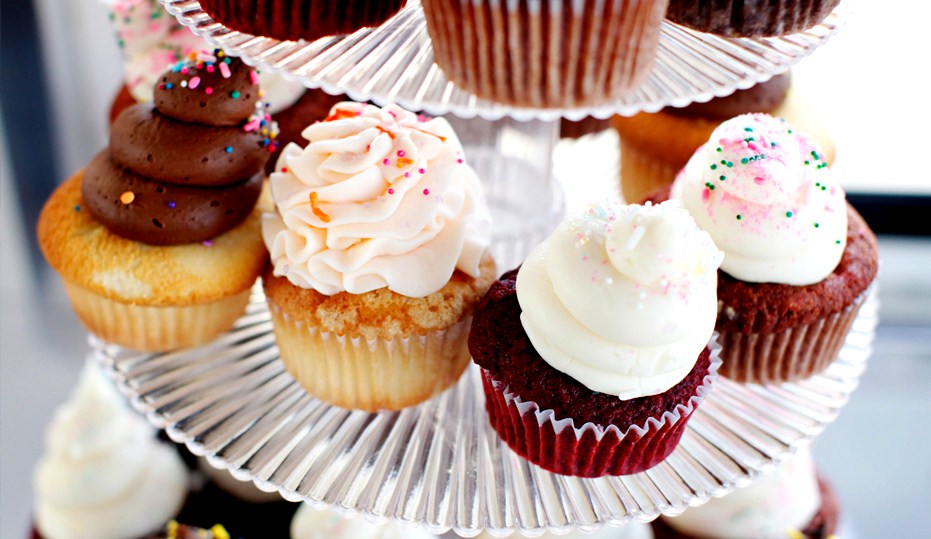 Kristen Kuhike Cobb tried to 'find herself' in New York before she returned to her native Charleston to found the city's first cupcakery and still one of the best places for cupcakes in the South. Turning what was a hobby into a successful business, Cupcake now delivers a menu of 50 different cakes throughout the year. Top of the list is one for lovers of Oreos. Cookies and Cream is a cake of dark chocolate sponge with Oreo buttercream frosting finished off with a mini Oreo cookie.
---
5

Crave Bake Shop, Lake Oswego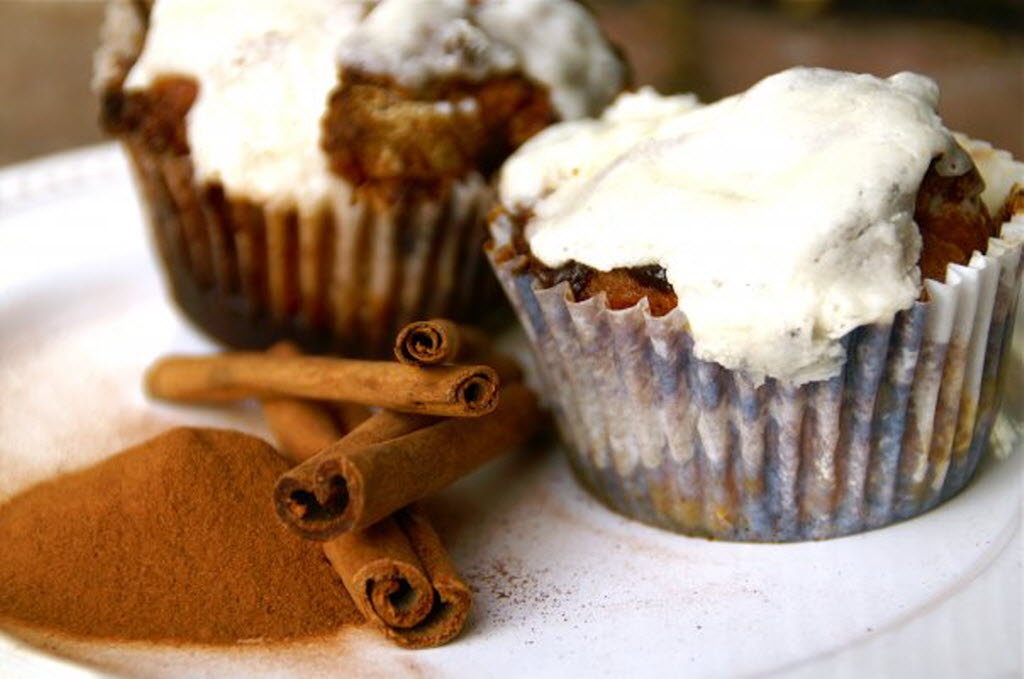 Crave Bake Shop winning an episode of Food Network's Cupcake Wars was a big surprise to many. Cupcakes by their very nature are a decadent indulgence, but Crave has introduced the healthy cupcake to the nation. Crave's is one of the top places for cupcakes for anyone who needs and wants gluten-free, vegan cupcakes, perfect for anyone with special dietary needs. Choose from Snickerdoodle, Strawberry Shortcake, Bubbie's Honey Cake, Tuxedo, The Countess … any will have your taste buds tingling.
---
6

Isabelle's Curly Cakes, Boston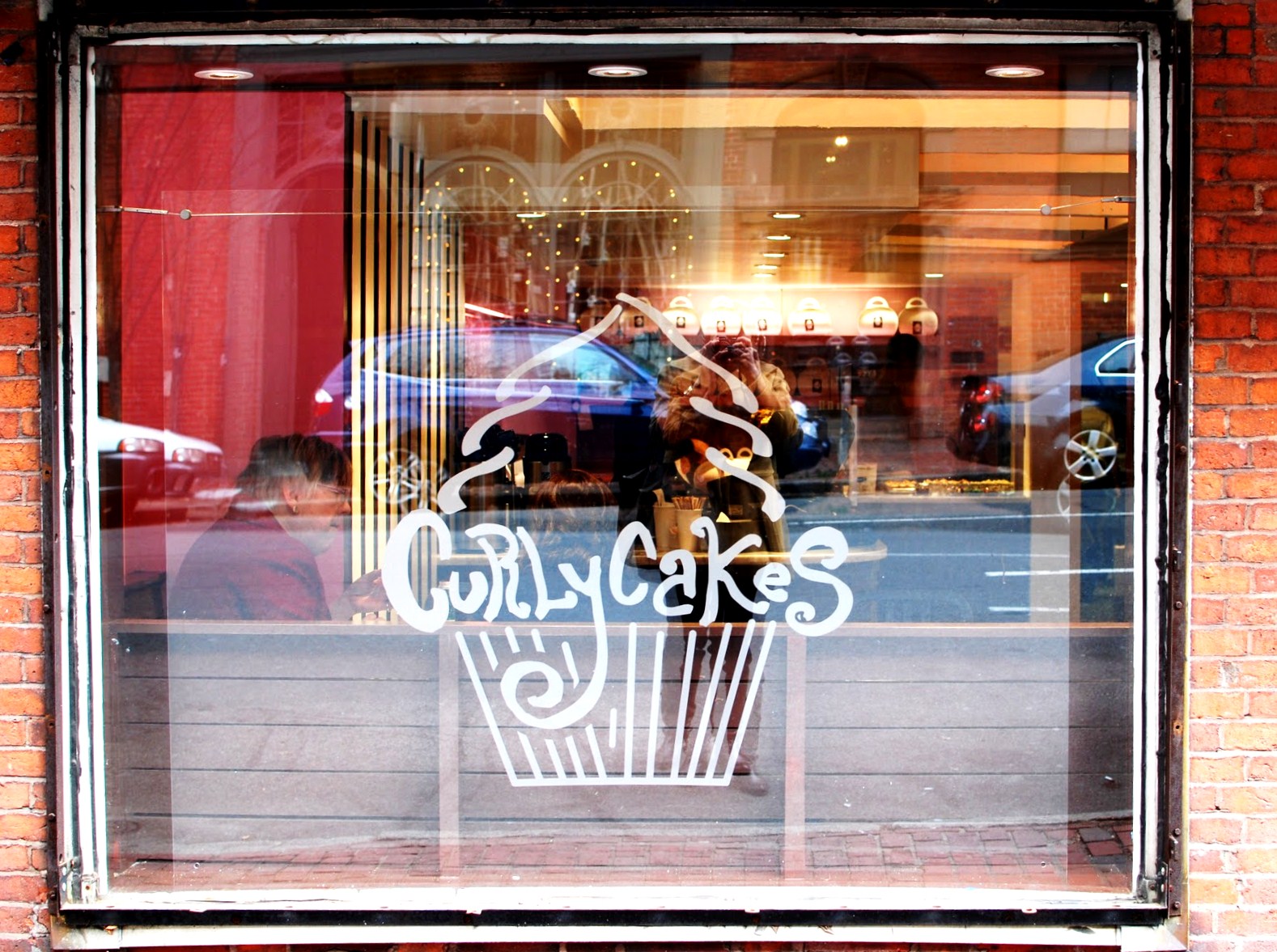 Although the menu at Isabelle's is small it is perfectly formed. It is only to be expected that a bakery run by celebrity chef Todd English, aided by his daughter, is going to be among top places to eat cupcakes. You could choose their classic red velvet cupcake or go for a variation from their specialty flavors menu where the traditional red velvet has been tarted up with a filling of mint chocolate pastry cream, and topped with mint flavor cream cheese frosting and chopped up peppermint candies.
---
7

Kara's Cupcakes, San Francisco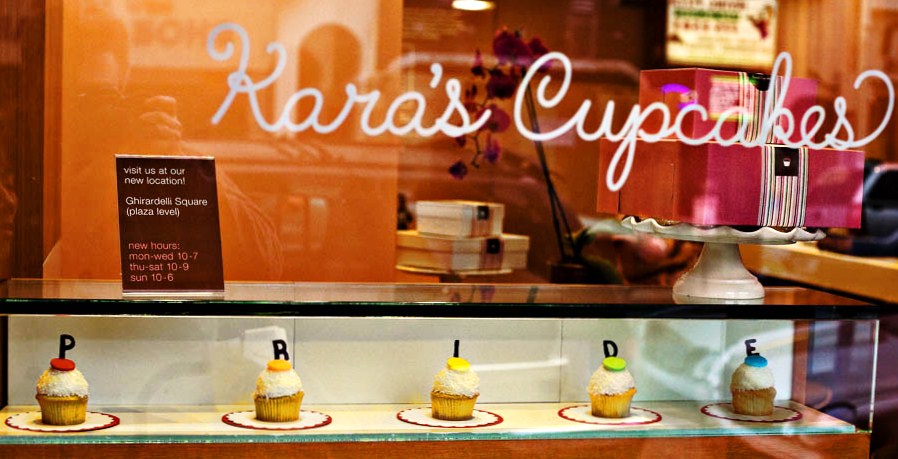 Kara Hapsel Lind claims her culinary creations are the Tiffany's of cupcakes. Made from local ingredients and with a more than just a nod to the ethics of sustainability, Kara dispenses delectable little cupcakes that echo the flavors of the Bay area. She doesn't produce any off the wall combinations or seemingly weird combinations but her classics are delicious and beautifully presented. Her fleur de sel cake is bang on trend for combining sweet with salty and her fruit flavors burst with incredible freshness.
---
8

Cupcake Royale, Seattle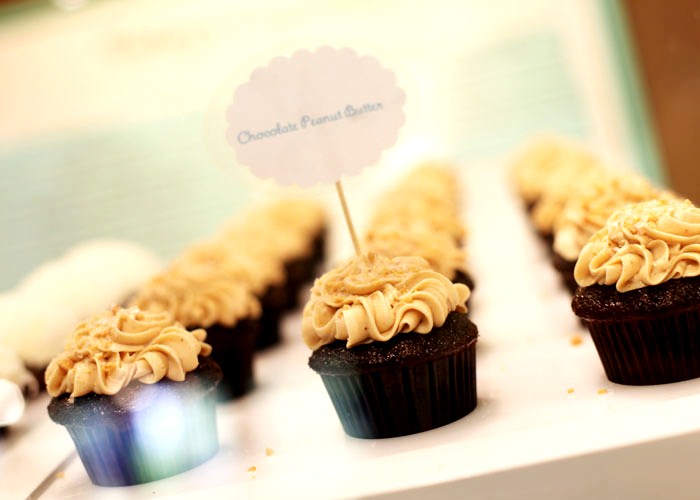 If for you, the top places for cupcakes means being able to eat cake with a delicious cup of coffee, there's only one city to head for – Seattle. Cupcake Royale is not only an artisan bakery but a coffee café. Like others, this little gem gives back to the community that supports it so royally (groan), by donating 40,000 cakes to charity each year. Grab a cup of their signature Verite espresso, and choose your favorite from the range which includes Blueberry Brown Betty, Tiramisu, Dance Party, Triple Threat or The Kate.
I hope you've managed to reach the bottom of this article and haven't run off to visit one of these top places for cupcakes. Maybe you have a local favorite to share with the readers?
Top Image Source: Bella Cakes
More