Brownies are a favorite dessert for many of us. What's not to love? They're easy to make and a total crowd pleaser when you need to take a dessert to an event. But you can take your brownies to the next level by using any one of these 7 ideas.
1

Make a Marshmallow Swirl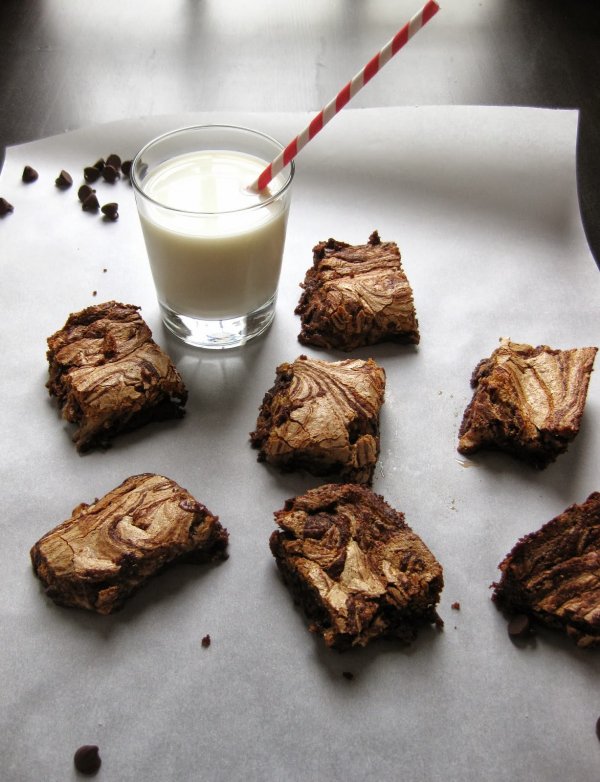 What could be better than a brownie with a marshmallow swirl on top? This idea isn't hard to follow. Bake your brownies for about half of the time the recipe calls for. Next, pull them out and add about a cup to a cup and a half of mini marshmallows on top. Pop them back in the oven and watch them closely. When you see the marshmallows start to melt, pull them out just long enough to swirl a butter knife only through the melting marshmallow layer then finish baking.
2

Have Your Caramel and Eat It Too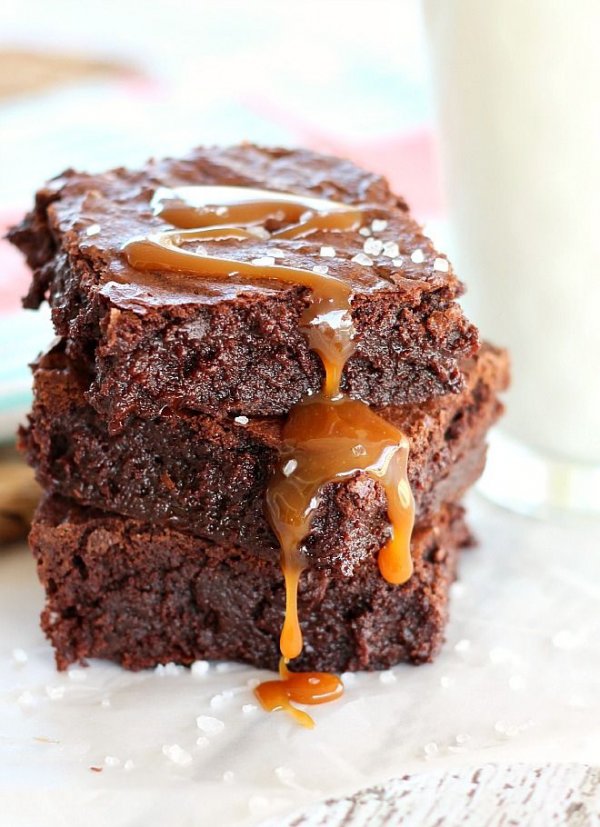 If you're a caramel lover then this one's for you. You can add a twist to your favorite brownie recipe by topping it with a jar of caramel sauce. My favorite is Smucker's caramel ice cream topping. It's almost like adding frosting but a bit richer. If you love the taste of salted caramel then sprinkle the tiniest amount of sea salt on top of each brownie.
3

Get Your Coffee Fix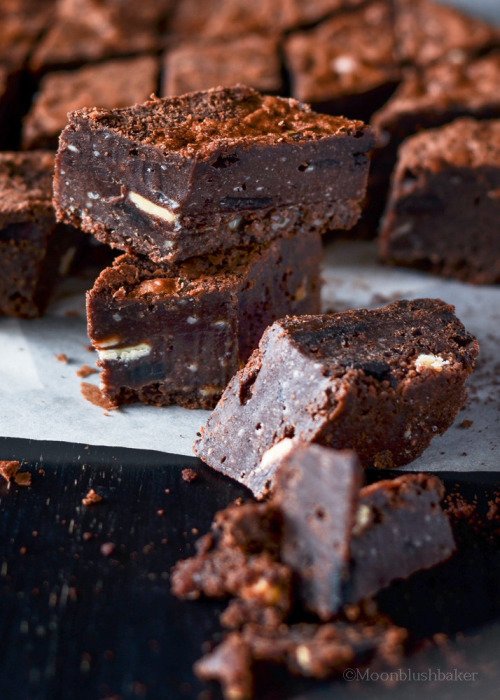 I love coffee. I love anything with coffee flavor whether it's ice cream, cupcakes or brownies. If you're always up for sneaking some coffee flavor into your desserts then try this idea. Add 2 teaspoons of instant coffee to 2 tablespoons of hot water and stir. Then add to your brownie mix and follow the directions for a yummy coffee flavored treat.
4

Enjoy the Crunch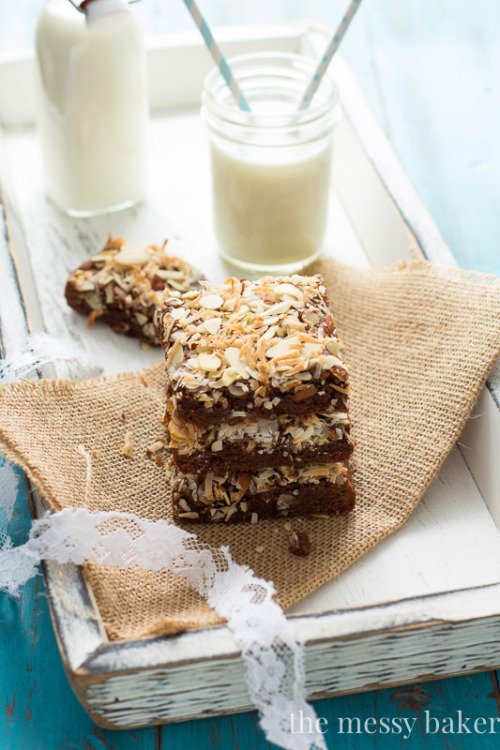 Do you like brownies that have a bit of crunch? Then this idea is for you. Add half a cup of chopped nuts and half a cup of coconut then bake as directed. You can use any kind of nuts here so don't be afraid to experiment. You may come up with a combination that you love.
5

Make It a La Mode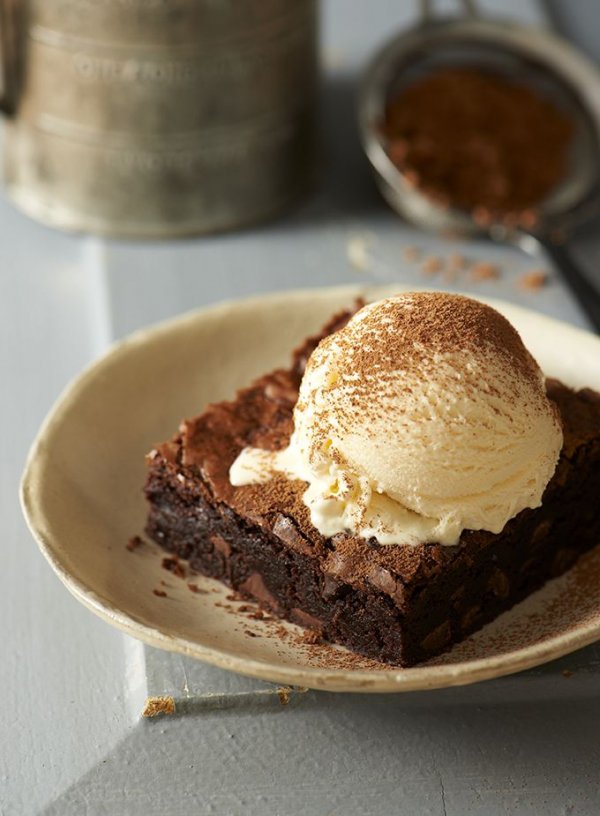 Is there anything better than brownies served a la mode? This's a family favorite at my house and something that everyone loves. It's so very simple to make. Make your favorite brownies and serve with a scoop of vanilla ice cream and hot fudge on top. If you've never had this then you're in for a treat. The only issue is stopping at one serving.
6

Get the Best of Both Worlds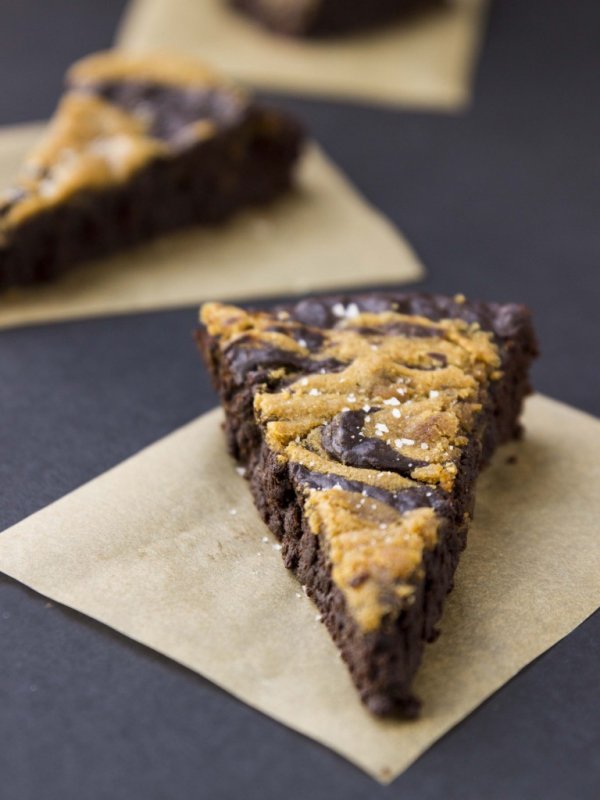 Some people love chocolate and some people love peanut butter. You can bring those two delicious flavors together by making brownies with peanut butter in them. Add half a cup of peanut butter to your recipe and it'll change the flavor of the brownie completely. This's a great twist on brownies for peanut butter lovers. Don't be surprised if you have people asking you what you did to create such a yummy dessert.
7

Indulge Your Inner Child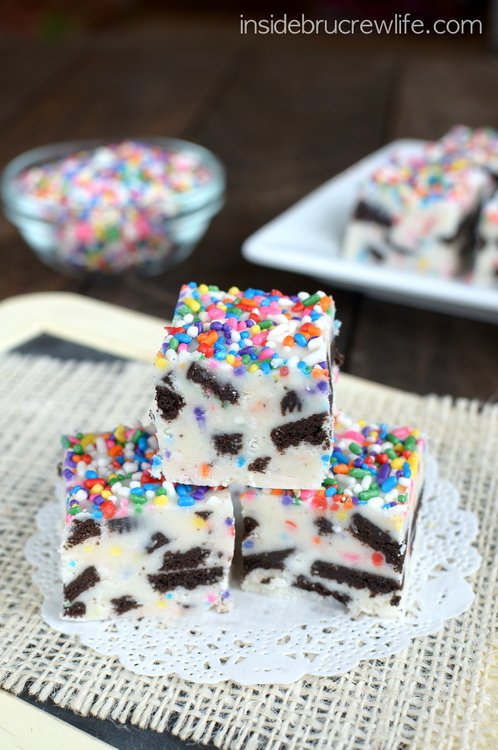 This one is so simple and makes everyone happy. Indulge your inner child by decorating your brownies with white frosting and multicolored sprinkles. Sprinkles make everything better, right? The combination of a chocolate brownie topped with white frosting and colorful sprinkles is easy on the eyes and pretty food is yummy food. This one is sure to go over great with any kids you may be serving, too.
These're 7 ways to put a twist on brownies. Which ones do you want to try? I'd love to hear your thoughts.