Share
Who doesn't like ice cream? I love it; I eat it only once in a while because sugar is evil but boy, do I love it. This day has been extra humid but I have been stopping myself from going out to the corner store to buy this cold and sweet treat. So I settled on finding cute ice cream-inspired items.
---
1

Scented Strawberry Ice-Cream Bookmark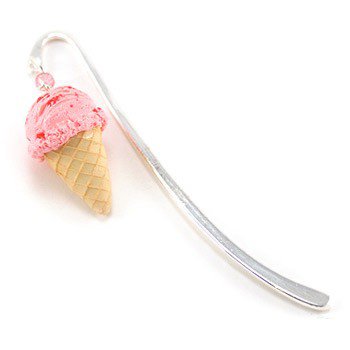 Price: $27.00 at shana logic
I am not a big fan of bookmarks that are thicker than card stock but this ice cream bookmark is just too cute. Do you love strawberry ice cream? If you do, this scented item is what you need to make moments with your favorite books more memorable.
---
2

Dessert Lovin' Tote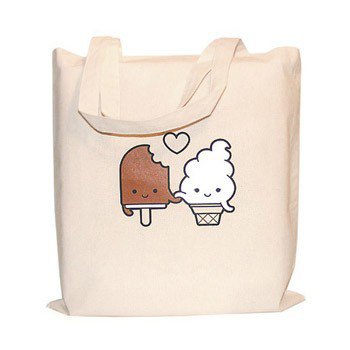 Price: $18.00 at shana logic
Awww look at them. Popsicle and ice cream sitting in a tree...K-I-S-S-I-N-G! Sorry about that, I couldn't help it. These two are just too cute! Apart from the adorable factor, this is one of those cute ice cream-inspired items here that is extremely useful. You have to admit, one always needs a reliable tote for the summer.
---
3

Rhinestone Ice Cream Cone Necklace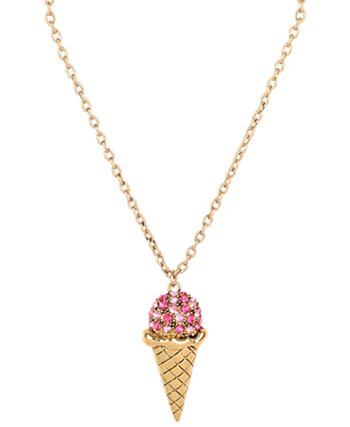 Price: $5.80 at forever21
How much do ya wanna bet that this pendant is "strawberry flavored" too? I find this necklace very sweet. No pun intended. If you like gold jewelry, this is your must-have ice cream-inspired item for the summer. I bet this will look extra cute paired with a loose tank top and your cut-off shorts
---
4

Happy Ice Cream Top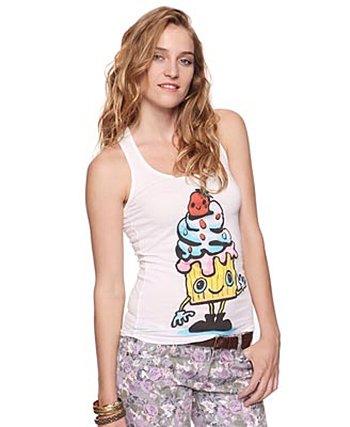 Price: $12.90 at forever21
With that ice cream waving at you, it's hard not to have a great day. Even the strawberry topping is happy! This is one of the cute ice cream-inspired items here that I really want to buy. It's becoming a lot more humid in my part of the world and I could use a racerback top that will bring a smile to my face every time I wear it.
---
5

Ice Cream Post Earrings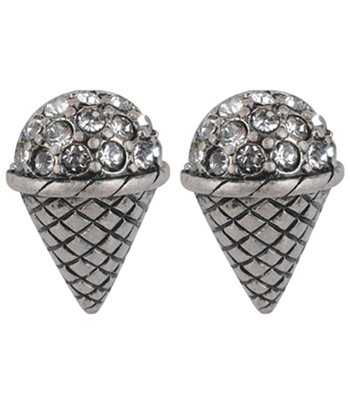 Price: $1.50 at forever21
I know some girls who do not like jewelry with very colorful rhinestones but I think they will not find these earrings unappealing at all. For those who prefer flashy bling, these earrings come in other colors, too.
---
6

Pastry Parlor Ring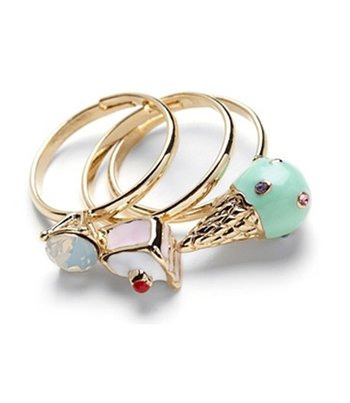 Price: $15.99 at modcloth
These may be the cutest rings I have ever seen. You can wear all three together if you're feeling extra sweet or one at a time if you want to play dessert favorites. The turquoise/mint color of the ice cream sure looks adorable with the gold band.
---
7

Ice Cream Social Sweater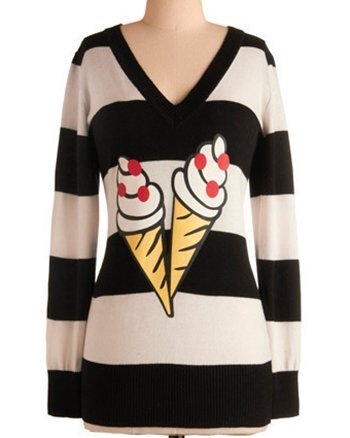 Price: $47.99 at modcloth
Are you one of those people who crave ice cream when the temperature drops? While you're enjoying a cone or two of ice cream, wear this sweater to keep yourself warm. I bet you will look picture perfect, enjoying your ice cream and wearing this oversized striped sweater.
---
8

Vanilla Ice Cream Cone Kitchen Timer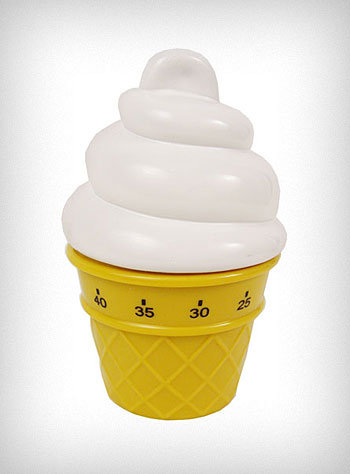 Price: $10.00 at shop plastic land
I love vanilla ice cream. Yes, I am not adventurous when it comes to ice cream flavors; I stick to vanilla, coffee, and cookies & cream. For those who love to cook and love vanilla ice cream as well, this manual kitchen timer is for you. It is easy to clean, made of plastic, and measures 4.5" tall x 2.5" wide. When not in use, it will make your kitchen counter look more cheerful.
*sigh* These did not help with my cravings. While I sit here and wonder whether I should give in, tell me, which of these cute ice-cream inspired items do you love?
More