Share
In the UK we're in the grip of a baking revolution thanks to the Great British Bake Off (coming to US shores soon) and in the US, cupcakes have been very trendy for quite some time now, so if you are enamored of this particular cooking trend you'll be interested in my list of apps for bakers. If you want your flans to be fantastic, your sponges to be super, your pies to be perfect, and your cookies to be crumbly or chewy, get a helping hand from these apps for bakers.
---
1

Cookie Nook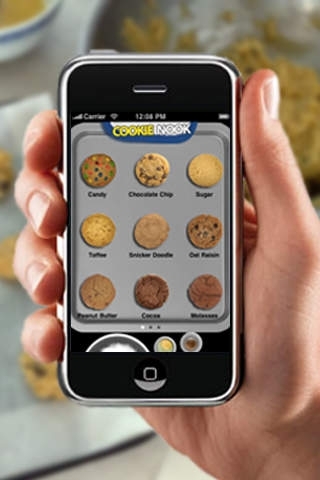 On iTunes at: itunes.apple.com
I love the name of this one. But it isn't just the name that's great. If you're a cookie monster, your jar will always be full with delicious crumbly, flaky, crunchy, chewy sweet treats with this app. The recipes include some really interesting ones as well as the all-time classics. It's really well laid out with easy to read graphics and well presented ingredient lists and easy to follow instructions. At $1.99 it's one of the budget friendly apps for bakers I recommend.
---
2

Chocolate Recipes Free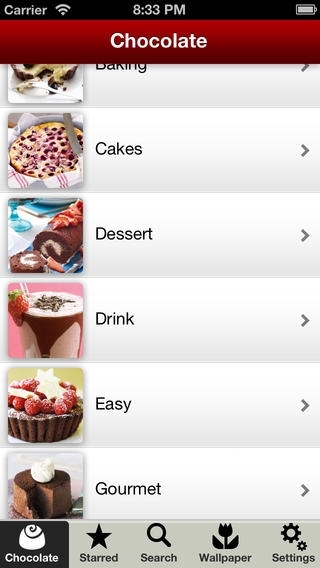 On iTunes at: itunes.apple.com
If you love baking, there's a good chance that you love to work with chocolate too. And, we know how you love a bargain, so the good news is that this is one of the free apps for bakers! Spend zero dollars and it's more than a bargain because you get more than 2,000 recipes all featuring yummy, scrummy chocolate, organized into categories from big cakes to little cakes, from cookies to kid's desserts. Navigation is easy and the instructions are simple to follow.
---
3

IDesserts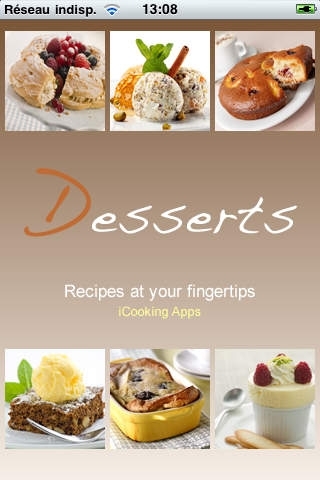 On iTunes at: itunes.apple.com
I think this app is kinda special because it offers something for the home baker who wants to explore all sorts of cuisines from around the world. If baking up a storm for you means trying a baklava from Greece, a semolina pudding from Sudan or a spotted dick from Britain, this little app will satisfy your cravings. It provides 58 recipes for $0.99. So, it's not an extensive set of recipes but the attraction is in the diversity. Also, if you like this one, you can check out the other apps by the same maker which features a range of global cuisines and other cooking categories.
---
4

Cupcake Heaven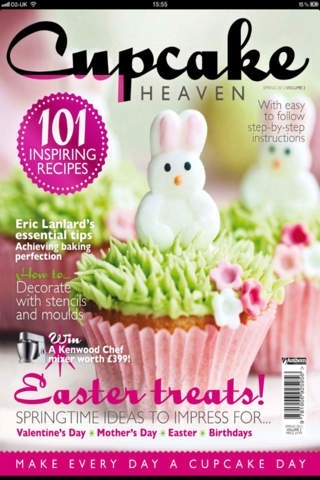 On iTunes at: itunes.apple.com
More than just an app containing some great recipes for cupcakes, Cupcake Heaven is a magazine for everything cupcake. The basic app is free but to get the most of from it you need to subscribe to the paid content. It's quite pricey at $17.99 for a year of subscriptions, but for that you get 4 editions of the magazine each which has a minimum of 101 recipes, a pile of step-by-step guides to baking and cupcake techniques, as well as all the news of what's happening in cupcake world.
---
5

Festive Holiday Baking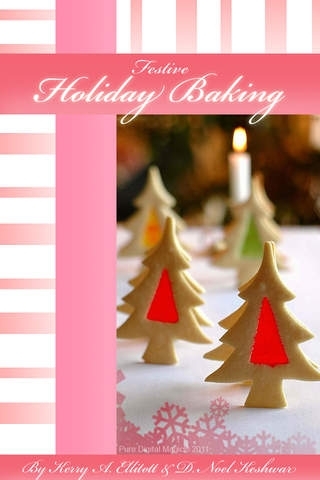 On iTunes at: itunes.apple.com
With Thanksgiving and Christmas fast approaching it's only right that the list of baking apps includes one that is for the festive season. For anyone who is intimidated by complex recipes where the list of ingredients is as long as your arm, this app provides the answer. Simplistic recipes are provided for baked holiday treats with full color photographs. Costs $0.99
---
6

Wilton Cake Ideas and More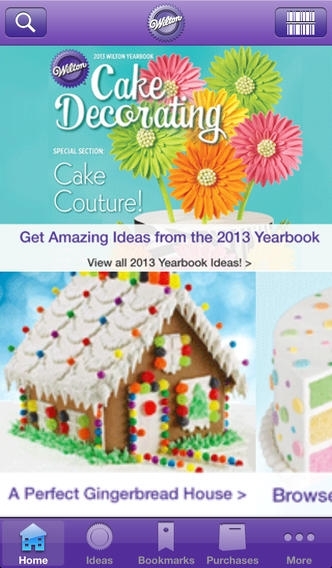 On iTunes at: itunes.apple.com
If your passion in the baking department is fancy cakes and creations, you can trust in this app to become your cooking friend. You'll never be stuck for a decorating theme for your cakes, cookies and cupcakes ever again as there are 3,000+ ideas included in this app with easy-to-follow instructions and illustrated photo guides. There are plenty of recipes and lots of technique tutorials too – and it's all free.
---
7

Big Oven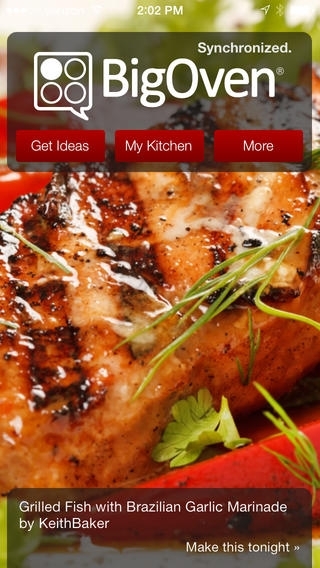 On iTunes at: itunes.apple.com
I know this isn't strictly an app for bakers but when I saw it has more than 250,000 recipes and tons of great features and it's all for free, I just had to let you know about it. With such a massive repertoire of recipes there's definitely going to be a ton of baking ones in there and you also get nutritional information, meal plans and shopping lists for your ingredients. You can even scan in your own recipes to add to the collection.
Are you a cupcake queen? Can you whip up a batch of irresistible cookies? I'd love to hear if there are some baking apps you'd recommend.
More