Share
While I love, love Thanksgiving, sometimes, when it comes to the desserts, I am all pied out. I want something different, something unique and something worth it. If you are in exactly the same rut that I'm in when it comes to desserts, don't worry! This Thanksgiving, I've got your back and I've come up with some of the very best Thanksgiving desserts you can easily make!
---
1

Holiday Spice Bread Pudding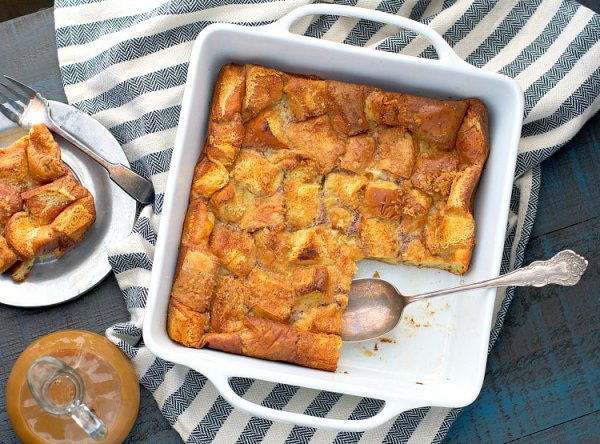 So you need a break from pie right? Me too! This is my backup, it's an awesome bread pudding and reminds me immediately of the holidays.
How to make it: theseasonedmom.com
---
2

Peanut Butter Pumpkin Blondies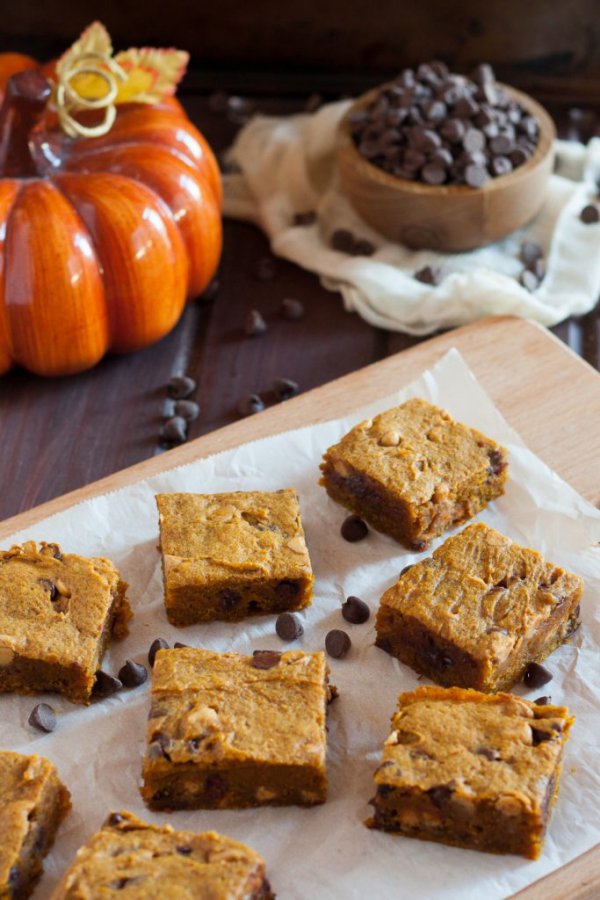 I absolutely love blondies but when you add in some pumpkin? Seriously, this is the best thing that I've ever tasted, ever!
How to make it: goodiegodmother.com
---
3

Pumpkin Pie Parfait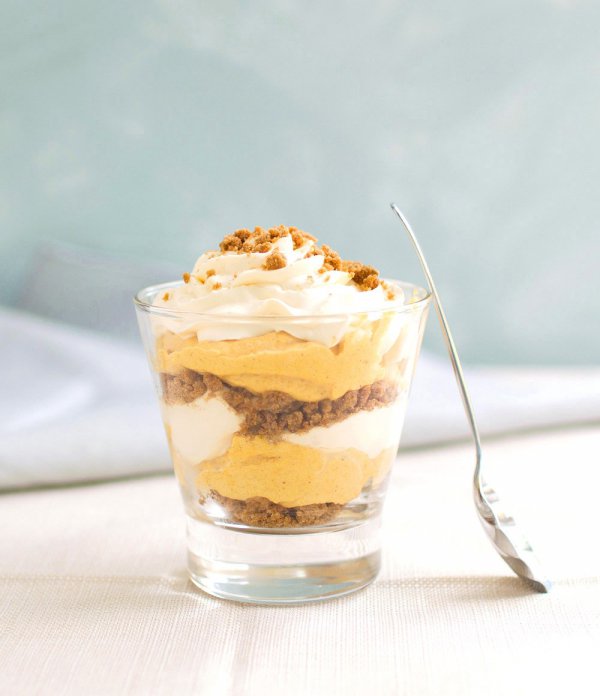 If you still want something pumpkin pieish but need a break from the pie part, this is the next best thing!
How to make it: thekiwicook.com
---
4

Apple Sauce Pumpkin Cookies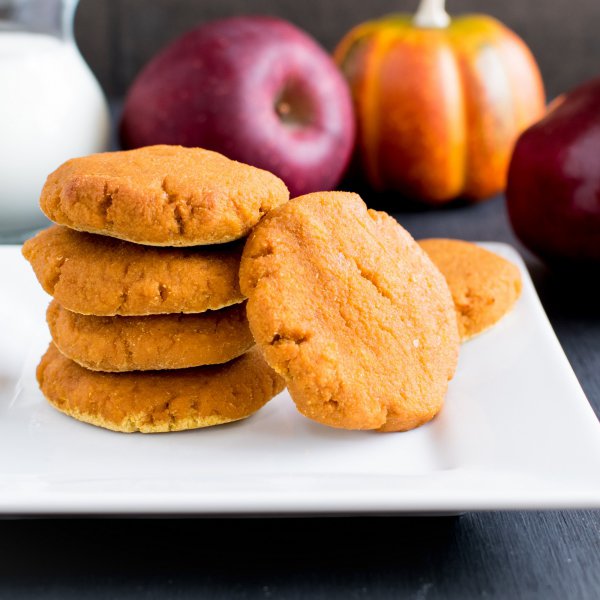 I love cookies, especially around the holidays and while yes, cookies are usually reserved for Christmas, these are so delish for Thanksgiving.
How to make it: kiipfit.com
---
5

Apple Cream Cheese Tart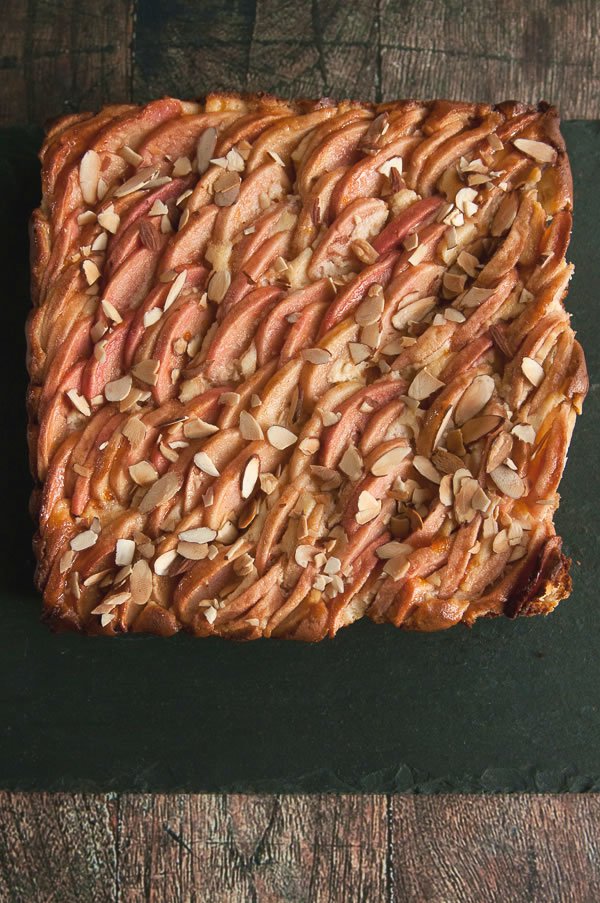 Tarts are a close second favorite dessert of mine when it comes to Thanksgiving and add in apple there? That's huge!
How to make it: hungryrabbit.com
---
6

Pumpkin Spice Creme Brûlée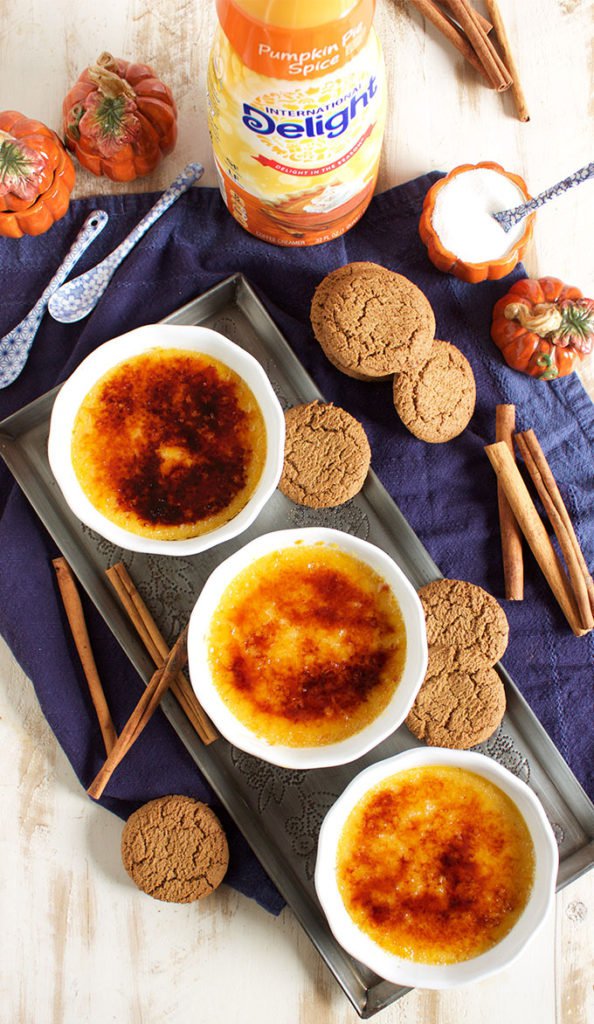 Creme Brulee is something that Lyndsie makes all of the time and I have, to be honest, we've never made pumpkin spice! What a great idea!
How to make it: thesuburbansoapbox.com
---
7

Mini Caramel Apple Pies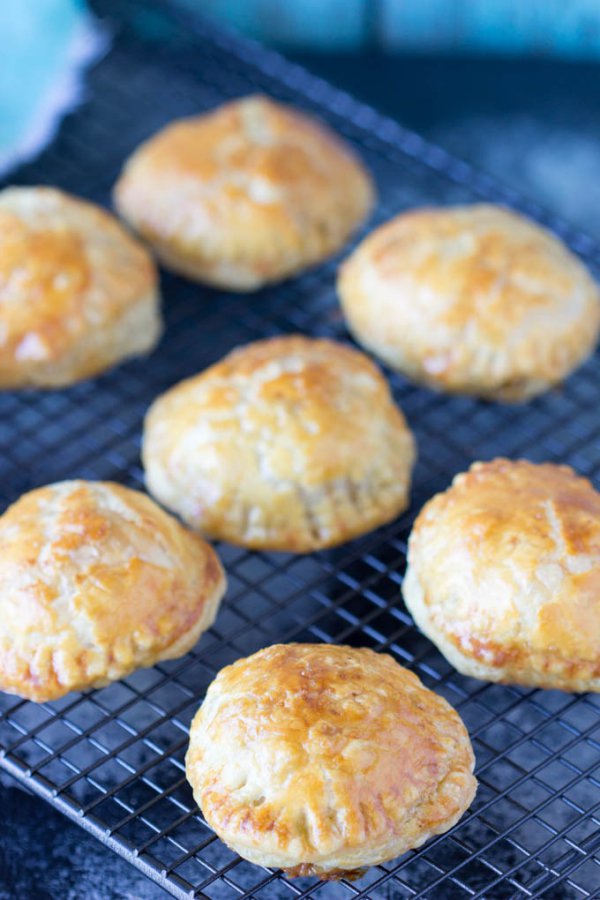 Technically, these are pies but they are mini, tiny little pies and I love the fact that they added in caramel to the apples.
How to make it: simplehealthykitchen.com
---
8

Cranberry Stuffed Pears with Goat Cheese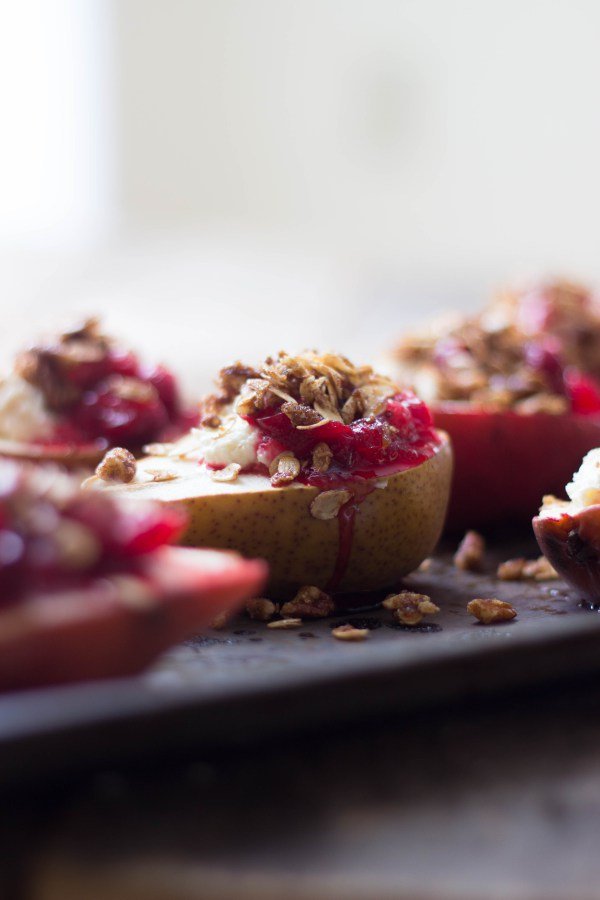 This one is so unique and different! A little cheese, a lot of cranberries all tucked into the pears.
How to make it: track.foodgawker.com
---
9

Pumpkin Spice Coconut Macaroons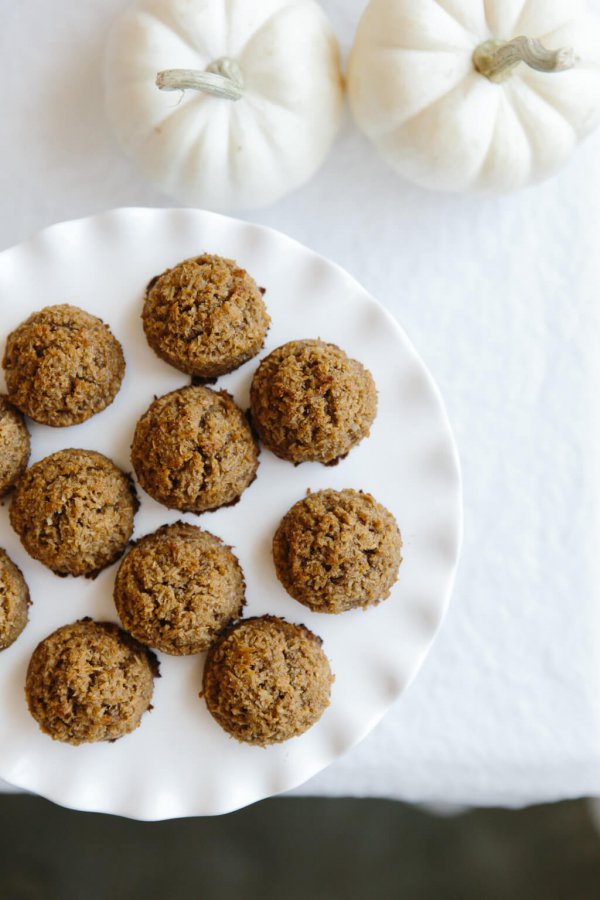 I love these types of cookies, they are not only great to pass out to your friends, but they taste awesome!
How to make it: downshiftology.com
---
10

Pecan Pie Cake Roll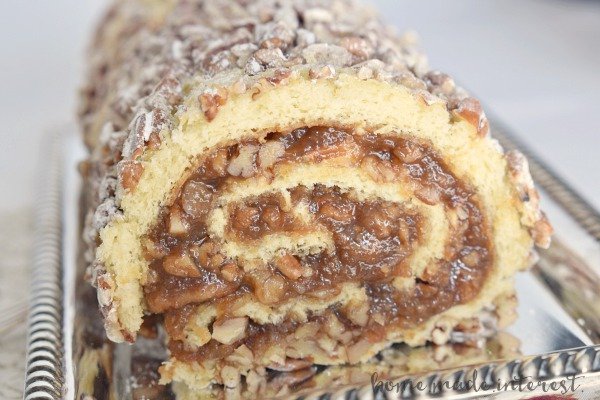 While most of the time you see pumpkin rolls, pecan pie cake rolls though? I've never seen one of these before!
How to make it: homemadeinterest.com
---
11

Apple Cake with Caramelized Apple Buttercream and Maple Walnut Crumble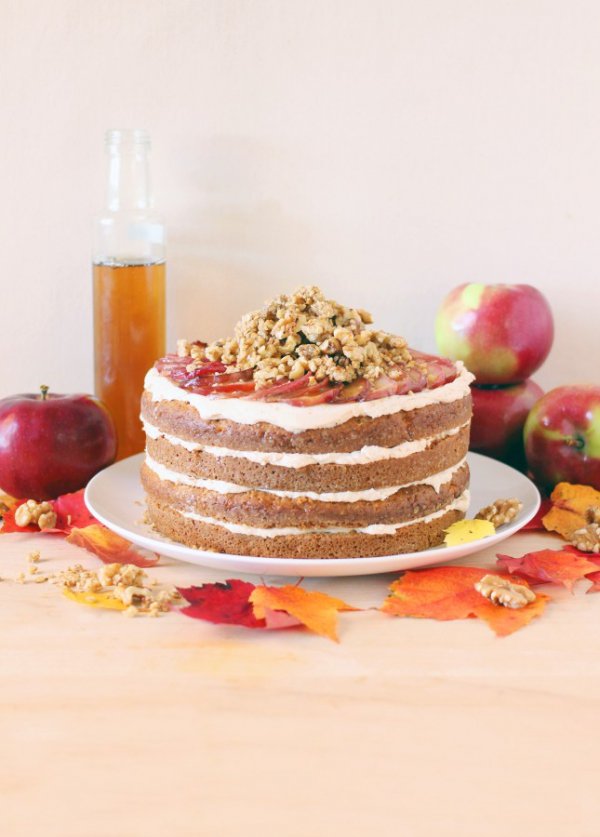 Who said that you can't have cake with your Thanksgiving meal? I'm so making this, this year!
How to make it: foodnouveau.com
---
12

Apple Cinnamon Baked Donuts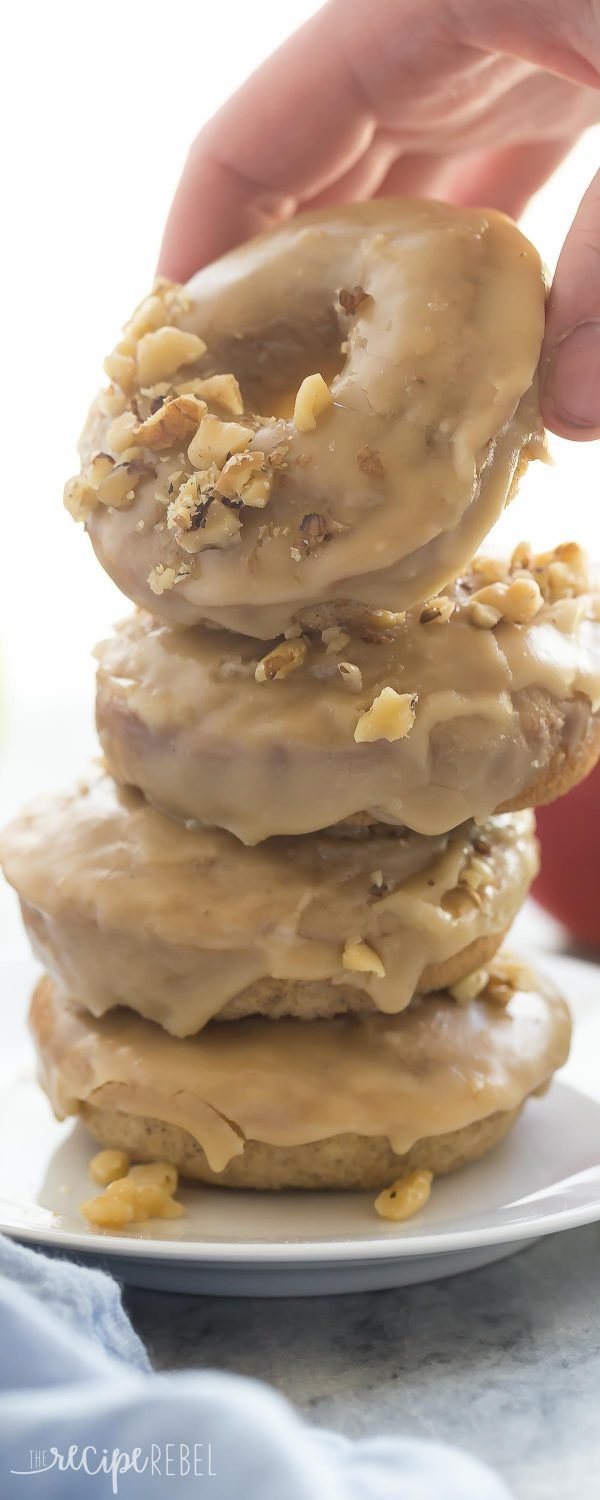 And finally, donuts, amazing, delicious donuts for Thanksgiving morning.
How to make it: thereciperebel.com
There you have it! If you are sick of pie, these are some alternatives you could make. What's your favorite?
More