Share
Cookies are a mainstay amongst American foods, especially during the holidays. Cookies add a sweet note to any festivity and are great to chomp down any time of the day or night, share with family and friends and make gifts out of. Here are some yummy cookies that warm my heart.
---
1

Peanut Butter Cookies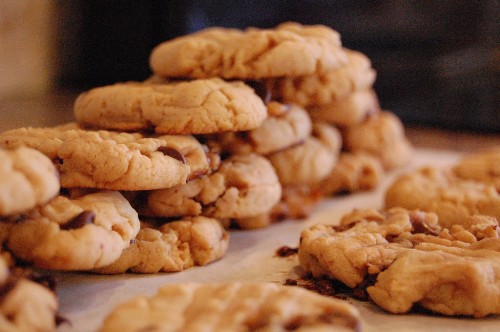 Image source: eatathomecooks.com
Just as the peanut butter is a great addition to any breakfast table, peanut butter cookies are a great addition to any cookie platter. They are easy to make and perfect when you have a craving for something sweet. They are also the great companion to a glass of milk.
---
2

Soft and Chewy Chocolate Chip Cookies

Undoubtedly, one of the most yummy cookies, I recommend having them straight from the oven to give yourself a delectable treat. The chocolate chips are certainly a treat when embedded in chewy sweet cookies.
---
3

Oatmeal Raisin Cookies

Another one of the classic cookies that moms and grandmas around the country are famous for, this is certainly one of my favorite cookies in the world. They smell heavenly while they are baking and fill the entire home with a heavenly aroma.
---
4

Chewy Molasses-Spice Cookies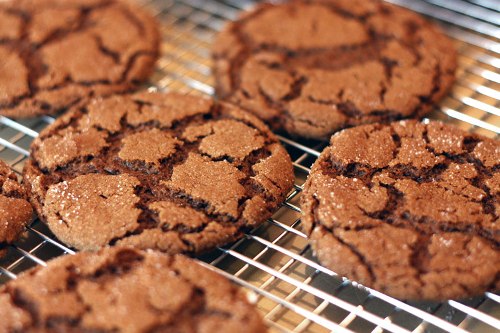 Image source: onecaketwocake.files.wordpress.com
This is a heavenly combination of both sweet and spicy that will have your taste buds tingling and leave you wanting for more. The recipe may be age old, but it certainly hasn't lost any of its popularity through the ages.
---
5

Black and White Cookies

Cannot decide between chocolate and vanilla? Why should you have to choose? Make these black and white cookies that allow you to enjoy both delightful flavors at once.
---
6

Cream Sandwich Cookies

These yummy cookies are an eternal favorite amongst kids, but I enjoy it immensely, too. Make cream using fresh pureed fruits and white chocolate. Sandwich it between two plain sugar cookies. Feel free to experiment with the fruits you use, although the most popular ones are strawberry, raspberry and pineapple. I love the idea of fresh fruit in my cookies.
---
7

Cashew Caramel Cookies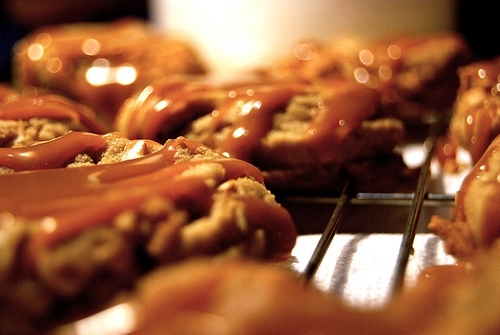 Image source: en.petitchef.com
These yummy cookies bring together a sweet and salty flavor that is just adored by many cookie lovers. The sweet caramel and salty cashews make for such a heavenly combination, these cookies are extremely hard to resist. You can grind the cashews for a full flavor, but many love little bits of chopped cashews in these cookies.
---
8

Banana Walnut Chocolate Chunk Cookies

What can be better than a combination of two sinful baking delicacies into one? In these cookies, you get to combine nutty banana bread and chocolate chip cookies. Healthy as well as extremely yummy!

You only have to look and you will find hundreds of cookie recipes online. Many are traditional recipes while many others are newer varieties and newer versions of age old cookie recipes. The joy of baking these yummy cookies can hardly be compared except maybe to the pleasure of sinking in your teeth into one of them.

Top image source: img-fotki.yandex.ru
More