Share
Did you ever run across a delicacy you adore in a restaurant, and wished you could make it at home? That happens to me all the time – and it's surprisingly easy to find a way to make your favorite restaurant foods right in your own kitchen. Mind you, these are just the things I've always wanted to make, but here are 8 restaurant delicacies you can make at home.
---
1

Creme Brulee

Image source: s3prod.weheartit.netdna-cdn.com

Creme brulee is actually really easy to make, especially in its standard form. You only need heavy cream, a vanilla bean (or just plain vanilla), raw or vanilla sugar, eggs, and water. The hard part comes with actually baking the custard, but you just have to practice and find out which method works best for you.
---
2

Spinach Artichoke Dip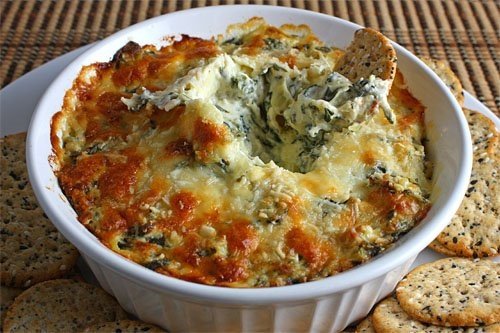 Image source: 3.bp.blogspot.com
Okay, I admit it, the spinach artichoke dip at Applebee's, of all places, is actually what got me interested in making this – and it's actually really easy as well. The best part is that you can make it as thick or as thin as you want it. All you need are marinated artichokes, frozen spinach, minced garlic, Romano and Parmesan cheese, mozzarella, half and half or cream, and sour cream. Basically all you do is mix and bake!
---
3

Lettuce Wraps

Image source: thekneadforbread.com

Have you ever had the lettuce wraps at P. F. Chang's? Crazy delicious, right? That recipe is floating around all over the internet! Now, I will say that it's kind of complicated, simply because it involves way too many ingredients to list, plus you also have to make the sauce. However, it's worth it just to have that yummy goodness right on your own table.
---
4

Butternut Squash Soup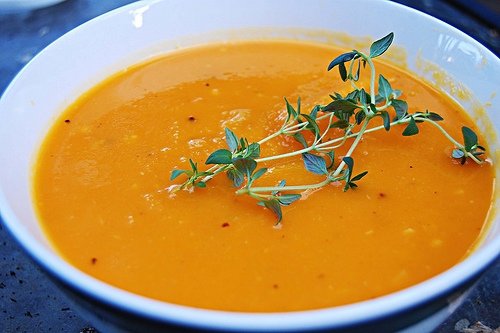 Image source: drrayrecipes.files.wordpress.com
How many of you think you'd love to try some of Gordon Ramsey's food? I was always wild about the idea of trying the soup he makes out of butternut squash, and it actually looks really simple. You need pretty standard ingredients, like olive oil, butter, onions, chicken stock, and apples, plus some special ones, like bay leaves, curry powder, pancetta, coriander, and of course the butternut squash. Once you get those, though, it's easy as pie!
---
5

Cheddar Bay Biscuits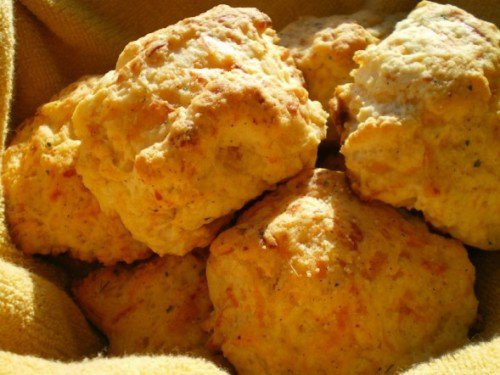 Image source: fabulesslyfrugal.com
If there is one restaurant food in the world that I absolutely love, it has to be the Cheddar Bay Biscuits at Red Lobster. Honestly, I could make those my meal. I've been looking for the recipe for years – and guess what? You can finally find it on the ABC News site! Squee! And guess what else? They're not that hard to make – not even the fluffy bush-like top! Believe it or not, this is as simple as starting out with Bisquick.
---
6

French Onion Soup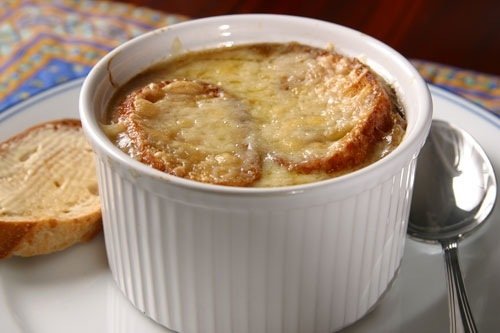 Image source: cookography.com
The Better Half loves French onion soup, to the point of trying it at every new restaurant we visit. I'm the same way with crab cakes, though, so I don't complain. I'd love to be able to make it at home, though, and can't believe how easy it is. The hardest part appears to be making the reduction, but I'm used to that, since I always add too much water to my soups. Make sure you've got plenty of onions and plenty of cheese, plus French bread naturally works best!
---
7

Pulled Pork Sandwiches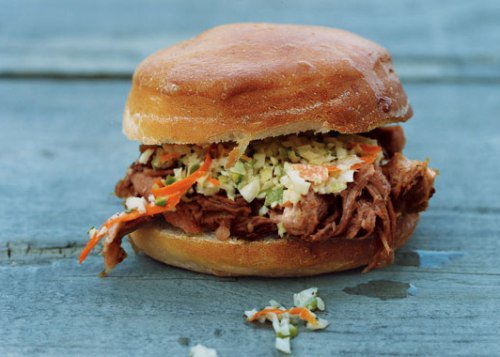 Image source: gourmet.com
I don't know what it is about pulled pork but it's really making the rounds at restaurants lately. Let me give you my version of this, though, because I've been doing this delicacy at home for a while. Get a pork butt, and don't worry about spending a fortune – it's not necessary. Slow cook it with root beer – seriously – and a little bit of the barbecue sauce of your choice, plus whatever seasonings you like and a little bit of prepared horseradish. When it's done, pull it – it should fall apart – and then mix in as much BBQ sauce as you want. We are an Open Pit kind of house.
---
8

Beef Brisket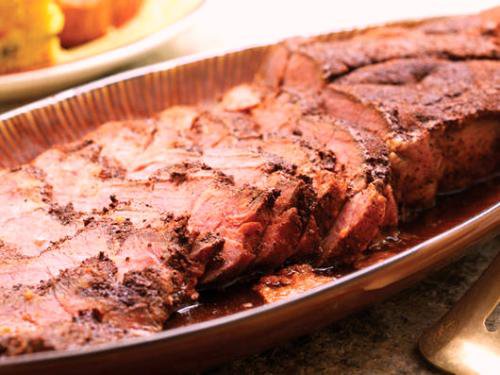 Image source: foodland.com
I just recently tried the beef brisket at Boston Market, and promptly fell in love. I can't find that particular recipe, but there are still plenty of them out there that look like they can definitely compete – if not flat out taste better. With brisket, you just need a trimmed pack, meat tenderizer, garlic, celery, and onion salt, and Worcestershire sauce. Some recipes call for liquid smoke but I hate that stuff. You marinate the beef, then simply let it cook at a low temperature for 5-6 hours. Yum!
There are tons of other recipes I would love to mimic. My next conquest will probably be the cheesecake factory. What restaurant foods do you want to make at home?
Top Photo Credit: maurice flower
More