Share
I'm a dessert addict, and can't do without that second course. When I was growing up, my mother had a repertoire of recipes and always gave us a homemade dessert. They were all very typically English dishes – if you fancy some exotic cuisine (lol), why not try one of the following recipes?
---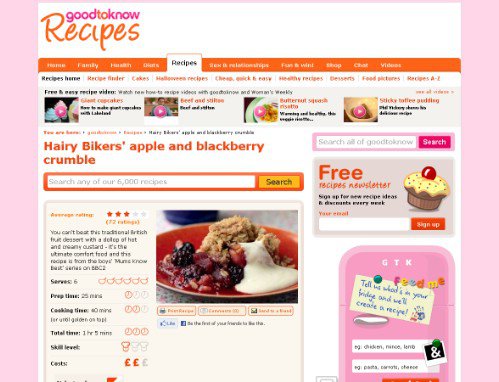 Crumble is so simple, you don't really need a recipe. I don't even bother weighing the ingredients. I make it simply by rubbing some butter into flour until it has a nice crumbly texture, adding more of either if necessary and then mixing in some sugar. Use whatever fruit you like – canned peaches is my favourite.
---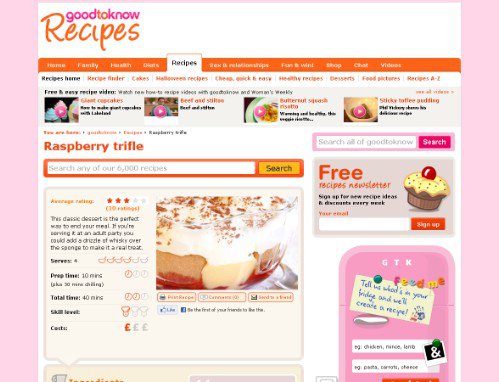 Trifle is the quintessentially English dessert. It couldn't be any more English if it put on a bowler hat and asked if you wanted a cup of tea with your cucumber sandwiches. Trifle probably has about a million calories per serving, but by god it's worth it.
---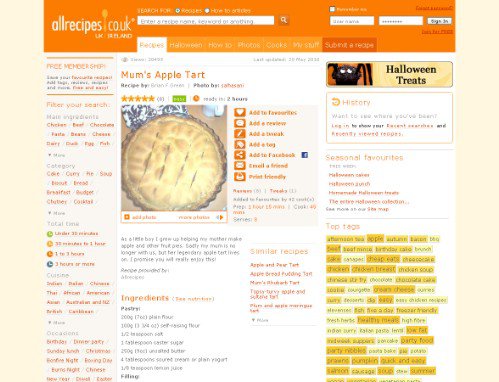 I know the Americans lay claim to this, but as far as I'm concerned it's English through and through. Many a Sunday lunch in my youth was followed by apple pie and custard.
---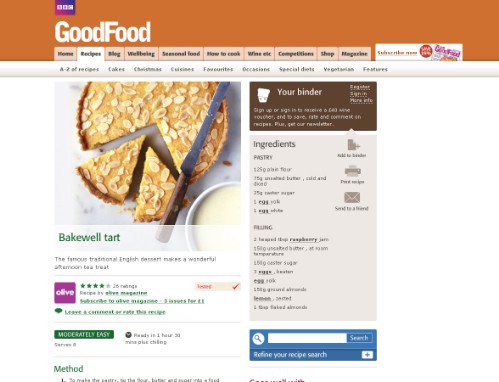 Bakewell is a town in the centre of England that is famous for this recipe, which is more properly known as the Bakewell Pudding (but everyone else calls it tart). Of course, there are various recipes, all claiming to be the true, authentic, genuine Bakewell Pudding …
---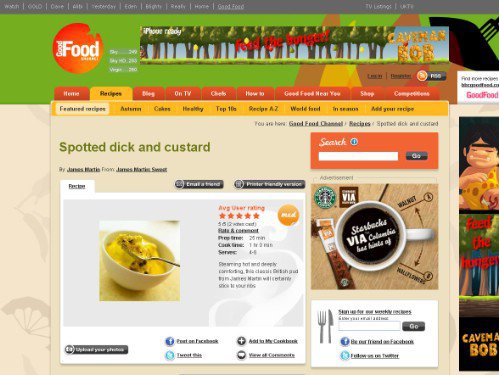 Yes, there really is a dessert that goes by the name of Spotted Dick. I'm sure it had a much more innocent meaning when it was at its most popular several decades ago, but the name causes considerable amusement in this much less innocent age. It's a nice, hearty suet pudding (well, not nice to me, as I hate currants).
---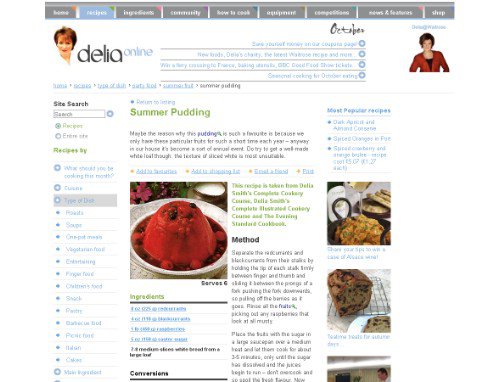 Summer might be over now (and indeed, of very short duration in the UK), but this dessert is a summer classic. Made with white bread and summer fruits, this needs to be left overnight but is pretty simple to make.
---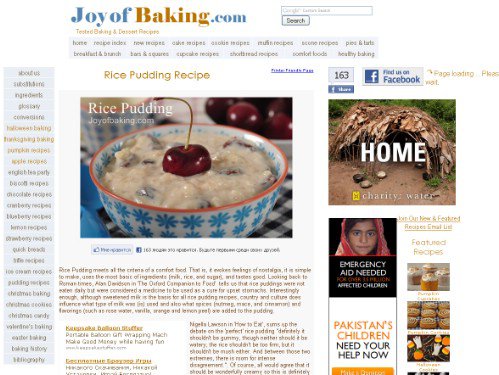 I love this hot or cold. It's such a great winter dish, so warming. Serve with a dollop of jam (I like mixing the jam in so that the pudding turns coloured lol).
---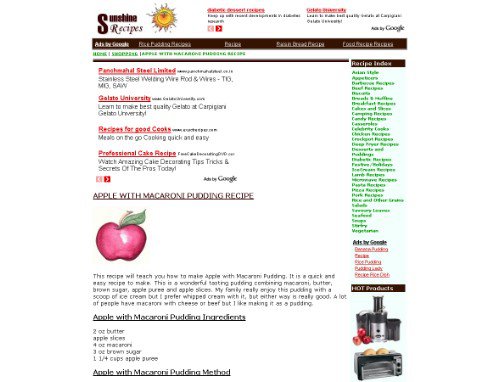 A lot of my non-English friends think that eating Macaroni as a dessert is utterly bizarre, but I grew up on desserts like this. If you like a good, filling pud this is the thing for you.
Do you eat any of these puddings in other countries as well? Are there some here that you've never heard of? What are your favourite desserts?
Top Photo Credit: ~Nisa
More