Cookies are definitely a weakness of mine! Especially if they are soft and chewy!! The only reason I don't bake them more often is because I don't want to gain an extra fifty pounds! With the holidays coming up, cookies are a must have kitchen staple. Ever wonder which cookies make the top of the list, and which ones you should can? When I do bake, these are seven of my favorite recipes I hope you will find too good to resist.
1

Chocolate Chip Treasure Cookies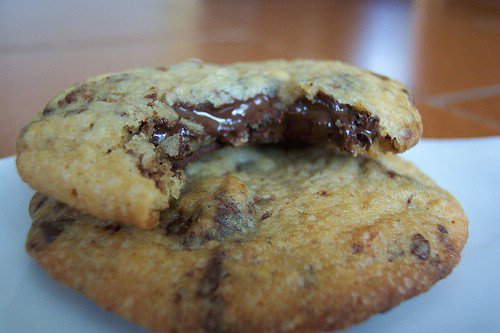 Photo Credit: la marquise des anges
Want to wow! All who taste this little jewel? The ultimate in chocolate chip cookie lovers dream can be found at
allrecipes.com
All the different ingredients combined in this cookie recipe makes this cookie a real treat or should I say treasure.
2

Snickerdoodle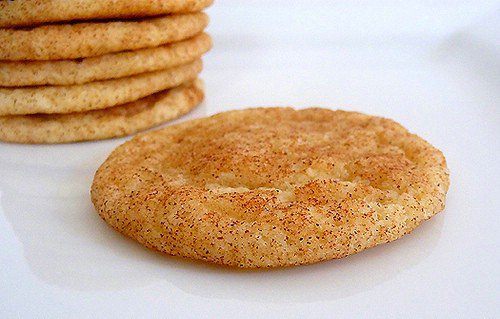 Photo Credit: Brown Eyed Baker
Sugar cookies mixed with cinnamon and sugar topping just can't be beat. Ultimate simplicity makes the cookie a keeper. Need a good recipe? Try
allrecipes.com
A classic, but oh a goody! They are so easy and fun to make with everyone, any age.
3

No Bake Cookie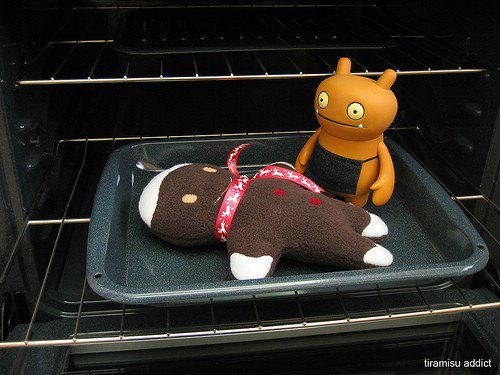 Photo Credit: tiramisu_addict
These cookies are fabulous with or without the chocolate. If you decide not to add the cocoa, cut back on the sugar a little or the cookies may be a too sweet.
allrecipes.com
This is one of those cookies that you can't get enough of. I warn you, watch yourself.
4

Cake Mix Cookie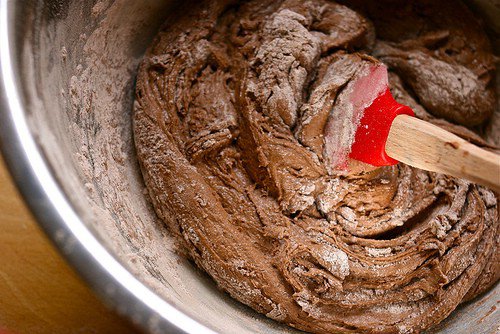 Photo Credit: EarthWalkerfamily
Not only are these cookies absolutely easy to make, they taste so good it will be hard to eat only one, or two, or…
allrecipes.com
It is exactly what it sounds like. Turn that box of cake mix you have into a delicious cookie that doesn't require many extra ingredients. With this recipe you can try all kinds of different flavors, so have fun with it!!
5

Chocolate- Dipped Macaroons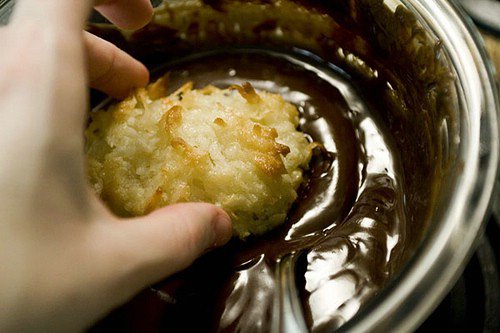 Photo Credit: Valette
If you love coconut, you will have died and gone to heaven with this ultimate coconut cookie. Really. These melt in you mouth with unspeakable goodness. If you like coconut.
allrecipes.com
These wonderful cookies taste just like an Almond Joy! You are going to be the hit of the party if these are amongst the goodies you bring!! What? No party? Your family will love you forever!
6

Peanut Butter and Chocolate Cookie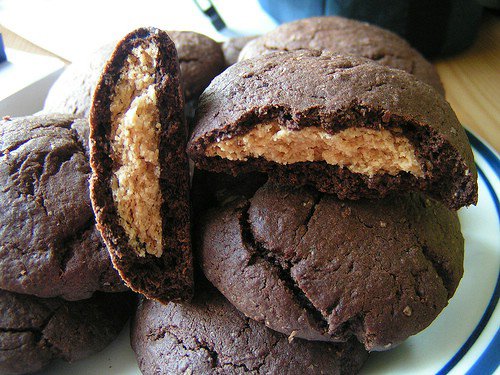 Photo Credit: Lyvvie
My favorite two flavors collided and made a cookie that deserves a place with the Hollywood Stars.
allrecipes.com
Who doesn't love the sweet blend of peanut butter and chocolate? This is the perfect cookie for a cookie exchange this Christmas season!
7

Oatmeal Chocolate Chip Cookie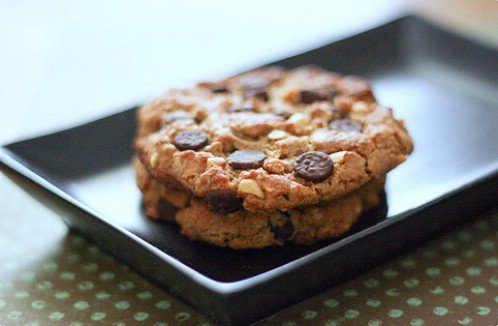 Photo Credit: Celine S.
Take a trip down memory lane with these warm, fresh oatmeal goodies. Old fashion goodness in an up to date recipe.
allrecipes.com
Nothing reminds you of grandma's house like a freshly baked plate of Oatmeal Chocolate Chip cookies! Pour some glasses of milk and enjoy these while they're warm!
Cookies are not only delicious to eat, but also make wonderful gifts for friends and family, the perfect, easy-made dessert for a potluck! So, go ahead and put that apron on and warm up the oven! Do you have a favorite homemade cookie recipe?
Top Photo Credit: steamboatwillie33