Share
Much like the fashion world, celebrity chefs and foodies alike declare certain foods to be "in vogue" during certain seasons. During the colder weather, my belly relies on starchy, meaty comfort foods (and a heckuva lot of hot chocolate). I think we can finally put everything-pumpkin behind us.
Here are the top seven food trends for Fall:
---
1

Comfort Food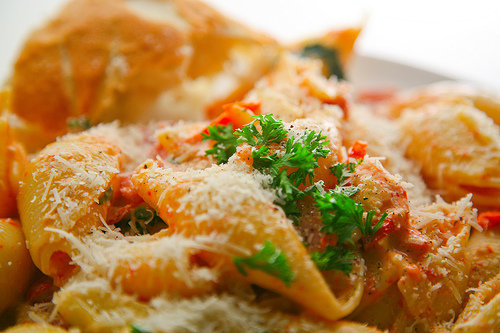 Photo Credit: hazymat
Yes! Comfort foods made the cut (oh, how I love being trendy), albeit in serious gourmet versions. Mac and cheese is enhanced with the addition of luxury cheeses and even lobster. Crazy varieties of meatloaves, potpies and fried chicken round out the list of warm and cozy meals. While not particularly friendly on the waistline, they are totally happy in my mouth. And a bit warming for the heart, perhaps?
---
2

Whoopie Pies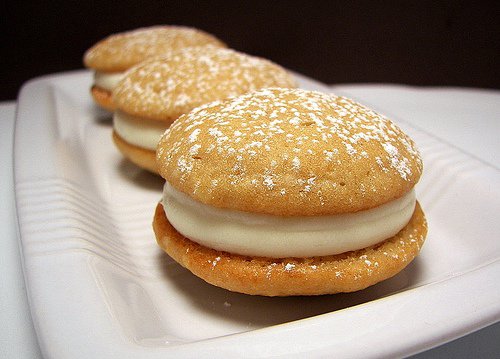 Photo Credit: desertculinary
I called this trend after the (seemingly endless) surge of cupcakes was inundated by amateurs. While the dessert market begins to wane in its tiny frosting-topped cake creations, I've been craving the sugary sandwich deliciousness of the Whoopie Pie – something I remember almost as fondly as Moon Pies as a kid. Banana is the best.
---
3

Asian Fusion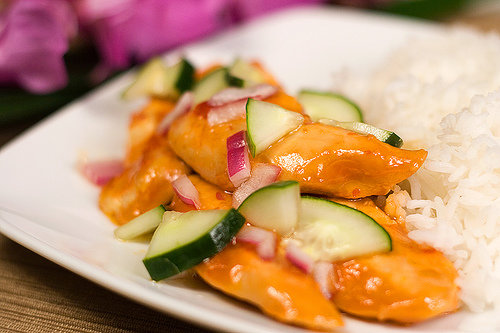 Photo Credit: Mrs Holst
Asian fusion foods – or "haute couture" Asian-influenced dishes – have found hungry, happy tummies in casual diners to food trucks and every white-clothed table in between. Korean and Thai being the especially popular cultures, I couldn't be happier. It's a hot-and-spicy, Sriracha thing.
---
4

Sweet Potatoes

Sweet potatoes are just not for me, but I suppose we needed a replacement for the overabundance of butternut squash from last year. I've had exactly ONE dish where I was able to eat these ground vegetables, and even then, it was brown sugared, marshmallowed, and combined with some nuts and decadent fall fruits in a Thanksgiving casserole. Sweet potatoes are decidedly un-sweet for my palate, but remain a favorite this fall even beyond holiday tables.
---
5

Eating and Shopping Local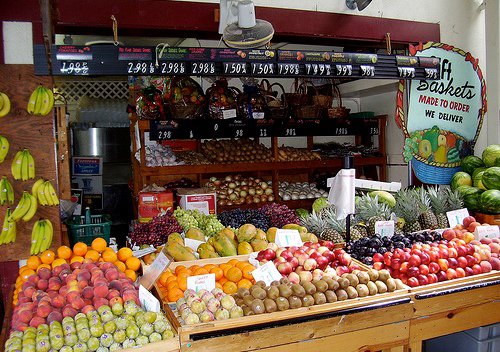 Photo Credit: lachshand
Buying locally sourced produce, meats and dairy should not be just a trend, but a way of life. When shopping for food, you should be conscious of its origin – especially when it comes to pesticides, treatment of animals and addition (or administering of) hormones – so find CSAs or farmer's markets in your area. And remember, organic does NOT necessarily mean local.
---
6

Breakfast

Are we sick of bacon yet? Thank GOD. There is so much more to breakfast than just the pig. Crepes, cornmeal pancakes and enhanced versions of French toast make me want breakfast all day (or "brinner": breakfast for dinner). And as this trend catches on, that's exactly what I'll be able to do.
---
7

Vegetarianism

If meat's not your cut of beef, then you're in luck, as going vegetarian or vegan is one of this fall's top trends in the industry. Restaurants and chefs are forced to be more creative and serve beyond bland pasta, as many of you are jumping on the non-meat bandwagon.

I don't know about you, but I've been embracing the breakfast-for-dinner trend since my 20-something single days. I love being a trendsetter. Which items on this list – or comfort food classics – will you be cooking up this fall?

Top Photo Credit: love_yellow
More